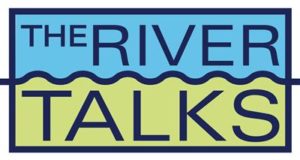 River Talks is an annual free, informal speaker series about the St. Louis River Estuary in Duluth-Superior and a cooperative project between the Wisconsin and Minnesota Sea Grant programs and the Lake Superior National Estuarine Research Reserve.
Come learn about the St. Louis River! Scientists, businesses, and agency staff who work and depend on the St. Louis River Estuary will share their thoughts and information about river projects each month during the academic year. But the evening presentations won't be a one-way street. You'll get to ask questions and share your thoughts, too.
Do you have questions, or would you like to get on the series email list? Contact series organizer, Marie Zhuikov with Wisconsin Sea Grant: mzhuikov@aqua.wisc.edu or 715-399-4084.
For the 2019-2020 season, each speaker will focus on water career information and tips in addition to the topic of their talks. Dates and general topics for the season are listed below.
Miss a talk? You can read a summary from our Sea Grant blog by clicking on the talk title links.
October 9, 2019 — Detecting Bloody Red Shrimp in the St. Louis River, 7 p.m. at the Estuarium, 3 Marina Dr., Superior, WI
November 13 — The University of Wisconsin-Superior's Ballast Water Treatment Facility,  7 p.m. at the Estuarium, 3 Marina Dr., Superior, WI
No talk in December
January 8, 2020 — The Duluth Seaway Port Authority,  7 p.m. at the Estuarium, 3 Marina Dr., Superior, WI
February 12 — Wild rice in the Estuary,  7 p.m. at the Estuarium, 3 Marina Dr., Superior, WI
March 3 — This talk will be held in conjunction with the St. Louis River Summit. Topic: Akinomaage: Teaching from the Earth. Time: 6:30 p.m. at the Duluth Entertainment Convention Center
POSTPONED: April 8 — What tourism means for the river,  7 p.m. at the Estuarium, 3 Marina Dr., Superior, WI
May 13 —  Canada goose control and wild rice, 7 p.m. at the Estuarium, 3 Marina Dr., Superior, WI