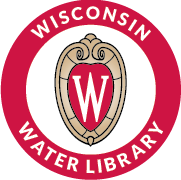 Wisconsin Sea Grant works with education partners throughout Wisconsin and the Great Lakes Basin to develop educational resources centered around promoting Great Lakes learning.
Each resource enables educators to teach Great Lakes Literacy Principles in formal and informal learning environments and all resources are available for loan free of charge from the Wisconsin Water Library at UW-Madison. Any Wisconsin resident can borrow these materials and have them delivered to their local library via the statewide Library Delivery Network.
Aquatic Invaders Attack Pack
For: Grades 4 though 10
Topic: Aquatic invasive species
The Aquatic Invaders Attack Pack is a rucksack filled with materials that help students and others learn about aquatic invasive species (AIS) found in the Great Lakes. Children learn about problems caused by AIS and what can be done about them. Each pack includes preserved specimens of some of the most problematic AIS in the Great Lakes, rugged plastic fact sheets, a classroom guide and other materials. The packs are designed to complement the Nab the Aquatic Invader! website hosted by Illinois-Indiana Sea Grant.
Great Lakes and Water Science – Lesson plans and STEM kits
For: Ages 3 through 10
Topics: Varied
Ten lesson plans, newly updated in 2018, and three STEM kits are available for use. They are handy tools for teachers, librarians and informal educators looking for materials on water-related and Great Lakes topics. The lesson plans are downloadable from the website of the Wisconsin Water Library. The three STEM kits are physical kits that are available for checkout from the Wisconsin Water Library.
Great Lakes Basin Map
For: All
Topics: Varied
This 7 foot by 10 foot vinyl Great Lakes Basin map illustrates the 2,212 mile journey from the tip of Lake Superior out to the Atlantic Ocean. The map includes a depth profile of the lakes and major rivers within the system, shows the direction and volume of flow through each of the lakes, and represents the journey of water from Lake Superior out to the Atlantic Ocean. The map is available for checkout from the Wisconsin Water Library.
ROVe Pack: A Grab-and-Go Teaching Tool
For: Middle school students
Topic: Engineering
Middle school students can experience the engineering process while learning about Great Lakes maritime history and underwater exploration with this loanable pack. The ROVe (Remotely Operated Vehicles and Engineering) packs provide a rich learning experience aligned to the engineering principles found in the Next Generation Science Standards. A ROVe Pack provides online lesson plans and the equipment necessary for teachers to carry out the engineering design process with students as they build their own simple ROVs within a regular classroom using common classroom supplies and a small children's pool.