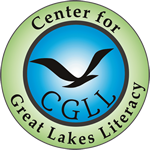 Throughout the year, Wisconsin Sea Grant offers teachers the opportunity to participate in shipboard and other hands-on experiences centered around the Great Lakes Literacy Principles. The Center for Great Lakes Literacy (CGLL) is a collaborative effort led by Sea Grant educators throughout the Great Lakes watershed that provides basin-wide experiences, educational resources and networking opportunities that promote Great Lakes literacy among an engaged community of educators, scientists and citizens.
Some of the signature programs offered through CGLL include ongoing interactions between educators and Great Lakes scientists; participation in Educator Day at the International Association for Great Lakes Research Conference; and Great Lakes Awareness Day events for the public at prominent educational institutions. Wisconsin teachers can apply to attend the annual Great Lakes Shipboard Science workshops that connect educators with scientists aboard the EPA's R/V Lake Guardian.
PROFESSIONAL DEVELOPMENT DURING COVID
Right now our in-person workshops are on hold until we can safely offer these opportunities. However, we will do our best to bring virtual experiences to our Great Lakes educators. To learn about opportunities and other announcements about Great Lakes literacy, join our Wisconsin Sea Grant education listserv. Send an email to askwater@aqua.wisc.edu to be added.
---
NEW! TRIMMING OUR SAILS 2021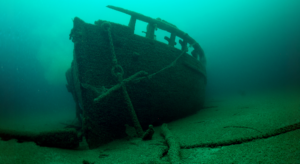 Take a deep dive with Sea Grant this summer and investigate maritime underwater shipwrecks and how aquatic invasive species impact water quality, the food web, and shipwrecks over a two day workshop series.
Day one explores maritime archaeology and Great Lakes shipwrecks with a feature presentation by Tamara Thomsen, maritime archaeologist, photographer, researcher, and research diver. On day two join NOAA scientist and benthic ecologist, Dr. Ashley Elgin, for a discussion on zebra mussels and how aquatic invasive species impact water quality, the food web, and shipwrecks.
Dates: Wednesday July 28 and Wednesday August 4, from 9am to noon.
---
TRIMMING OUR SAILS 2020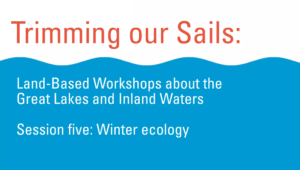 In lieu of our summer 2020 workshops, Wisconsin and Minnesota Sea Grants collaborated on Trimming our Sails, a six-week virtual workshop series that explores Great Lakes Literacy Principle 6: How the Great Lakes influence humans, and how humans influence the Great Lakes. Each week the workshop focuses on a pressing Great Lakes issue and features a presentation by a research scientist, a demonstration of possible PK-12 instructional connections to the science and a breakout session to network and share possible approaches to integrating the science at grade level and for distance learning.
The Zoom recordings are archived for viewing on CGLL's YouTube channel.