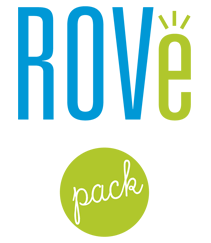 Middle-school students can experience the engineering process while learning about Great Lakes maritime history and underwater exploration with this loanable pack. ROVe (Remotely Operated Vehicles and Engineering) provides a rich learning experience aligned to the engineering principles found in the Next Generation Science Standards. The ROVe Pack provides the lesson plan and equipment necessary for teachers to carry out the engineering design process with students as they build their own simple ROVs within a regular classroom while using common classroom supplies and a small children's pool.
Wisconsin residents can borrow a ROVe Pack for free from the Wisconsin Water Library at UW-Madison. The Pack will be delivered to your local library via the Library Delivery Network of Wisconsin.
All curriculum materials are downloadable below and do not come in the pack. The pack available for loans contains all the supplies necessary, including a small pool.
---
Documents

Student Research Resources: These files can be used two ways: on a desktop computer or printed out and used with a cellphone or tablet. Scan the QR code on the paper and your device will display the online resources. The students can put there presentation materials in the PowerPoint slides above (the slide share).
Do you want to assemble your own coat hanger ROV? Find everything you need to here.
The ROVe Pack was developed by Lynn Kurth, a middle school science teacher at Prairie River Middle School (Merrill, Wis.), with assistance on lesson plans from Cindy Byers, science teacher at Rosholt Middle School (Rosholt, Wis.), and Wisconsin Sea Grant with support from the Wisconsin Environmental Education Board.