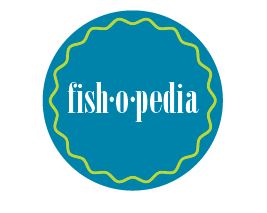 The Fish-o-pedia Pack is an education pack  filled with materials to help teach students and other groups about Great Lakes fish. Each pack includes average size vinyl cutouts of twelve native and non-native Great Lakes fish.  The pack also contains the Fish-o-Pedia cards – filled with facts and figures about each of the species and the 4th edition of The Life of the Lakes: a Guide to the Great Lakes Fishery (2019) Brandon C. Schroeder, Dan M. O'Keefe, and Shari L. Dann with Michigan Sea Grant.
BORROW a kit – coming soon
Fish-o-pedia Lesson Plans, from the Great Lakes Sea Grant Network
The Fish-o-pedia Packs were created by Wisconsin Sea Grant with Center for Great Lakes Literacy funding from the Great Lakes Restoration Initiative.