Fire, blueberries and treaty rights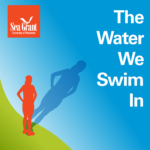 Today, we're talking about red pine forests, blueberries, treaty rights, and how they all converge around fire on a tiny split of land jutting out into Lake Superior – what we now call Minnesota and Wisconsin Points. The story starts at the opening ceremony of a Wisconsin Sea Grant-funded project called Nimaawanji'idimin giiwitaashkodeng: We are all gathering around the fire.
Melonee Montano, currently a graduate student at University of Minnesota, tells us about the importance of cultural fire for the Anishinaabe people. "When I started really reconnecting with fire…I couldn't help thinking about how by bringing back fire, we might actually be able to start  helping to heal from that intergenerational and historical trauma."
Then, professor and dendrochronologist Evan Larson takes us on a walk in the woods to decipher the stories left by elder trees. Evan and his students are taking samples of dead and down trees on Wisconsin and Minnesota point in order to record evidence of fire and peel scars in the tree rings.
Overall, the team will gather stories about fire, blueberries and Anishinaabe knowledge, with the eventual goal of restoring fire to Wisconsin and Minnesota points. Wildland firefighter Damon Panek shares his vision for collaboratively restoring fire to this culturally significant area. "I think that the biggest part with Minnesota Point and Wisconsin Point is making sure that the greater communities who share this space with us now recognize that these landscapes were maintained by tribal people with fire for as long as those landscapes have been there. [And the beauty of that space] is a direct result of fire on the landscape."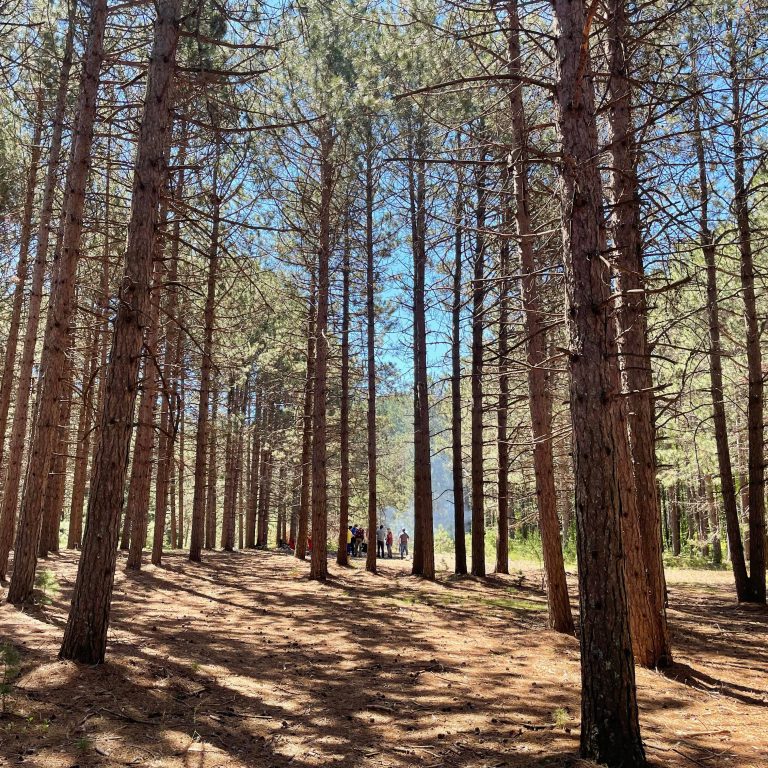 An opening ceremony at Wisconsin Point marked the start of the Nimaawanji'idimin giiwitaashkodeng: We are all gathering around the fire project.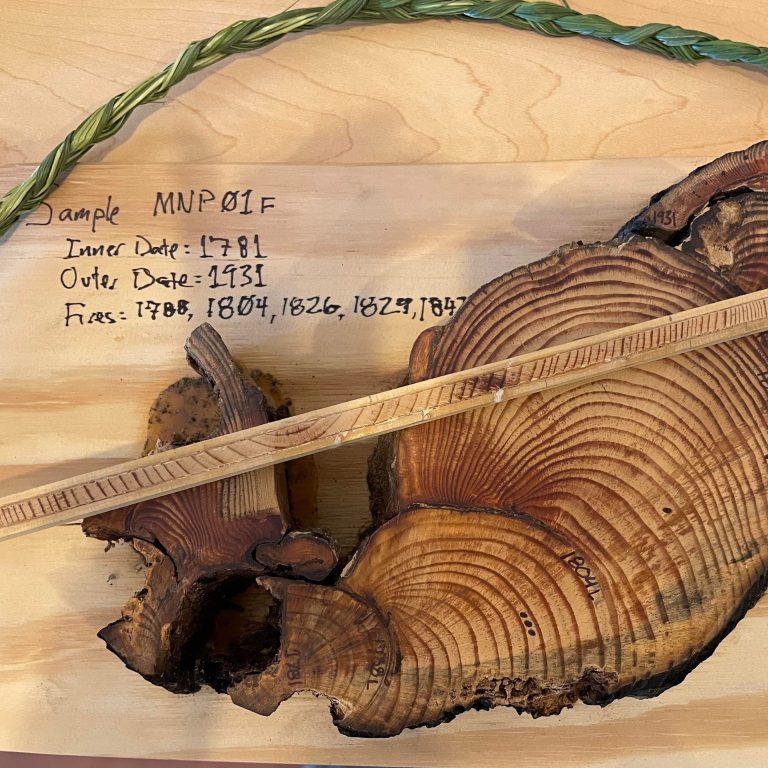 In this cross-section of a red pine gathered from the Boundary Waters, we can see that the tree encountered numerous fires between 1781 and 1931.
Melonee Montano, University of Minnesota
Evan Larson, University of Wisconsin-Platteville
Damon Panek, Fond du Lac Band of Lake Superior Chippewa
Mocha, Valerie, Ashla, Emily, Project research team
Marie Zhuikov, Wisconsin Sea Grant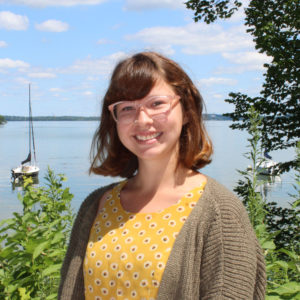 Video Producer
What I do at Sea Grant
As the videographer and digital storyteller, Bonnie uses her video and animation skills to showcase the stories of Wisconsin Sea Grant.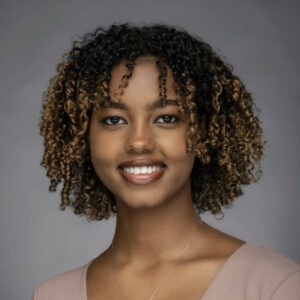 Hali Jama | Host
Student Podcast Producer
What I do at Sea Grant
Hali brings her background in social justice, business and marketing to Wisconsin Sea Grant, where she is the co-producer and co-host of The Water We Swim In.