Episode 11, March 24, 2021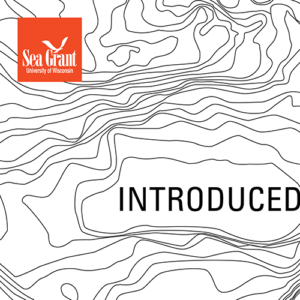 Even the smallest introduced snails can mean big changes for the region's lakes and streams. Our first snail story today comes from the Fond du Lac Band of Lake Superior Chippewa. Kelsey Taylor, aquatic invasive species coordinator, has spent many summer days waist-deep in water, plucking Chinese mystery snails off lakebeds. Kelsey is concerned that the introduced snail could affect wild rice, which is a very important food source, economic resource and culturally important being to the Ojibwe people.
Nick and Ellen Voss both spend a lot of time in the Driftless Region's renowned trout streams – Nick as a flyfishing guide and Ellen as an aquatic invasive species program director. They know first-hand the importance of protecting the local rivers and streams from invasive species. Nick and Ellen only have to look a few watersheds east to imagine what a snail introduction could look like.
The New Zealand mudsnail can spread quickly and quietly because of its miniscule size. Bobbi Peckarsky, freshwater ecologist, has lived along the Black Earth Creek for over a decade. Bobbi and the Wisconsin Department of Natural Resource's Maureen Ferry tell us about how New Zealand mudsnails were discovered in Black Earth Creek and what we can learn from this troublesome invasion.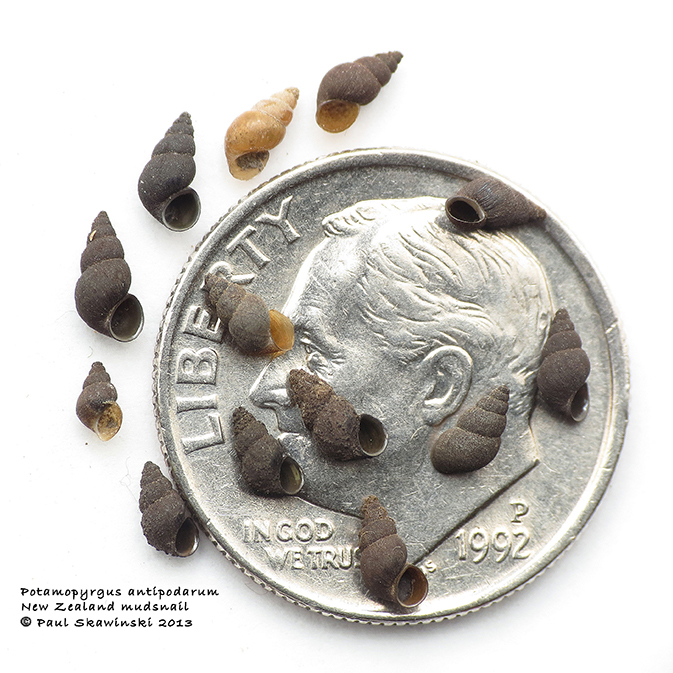 The New Zealand mudsnail competes for food with other native bottom-dwelling animals. The snail has no predators outside of New Zealand and reproduces at an alarmingly high rate. In order to stop the spread of New Zealand mudsnails, waders should carefully check all gear and remove any sand, mud or plant fragments with a brush.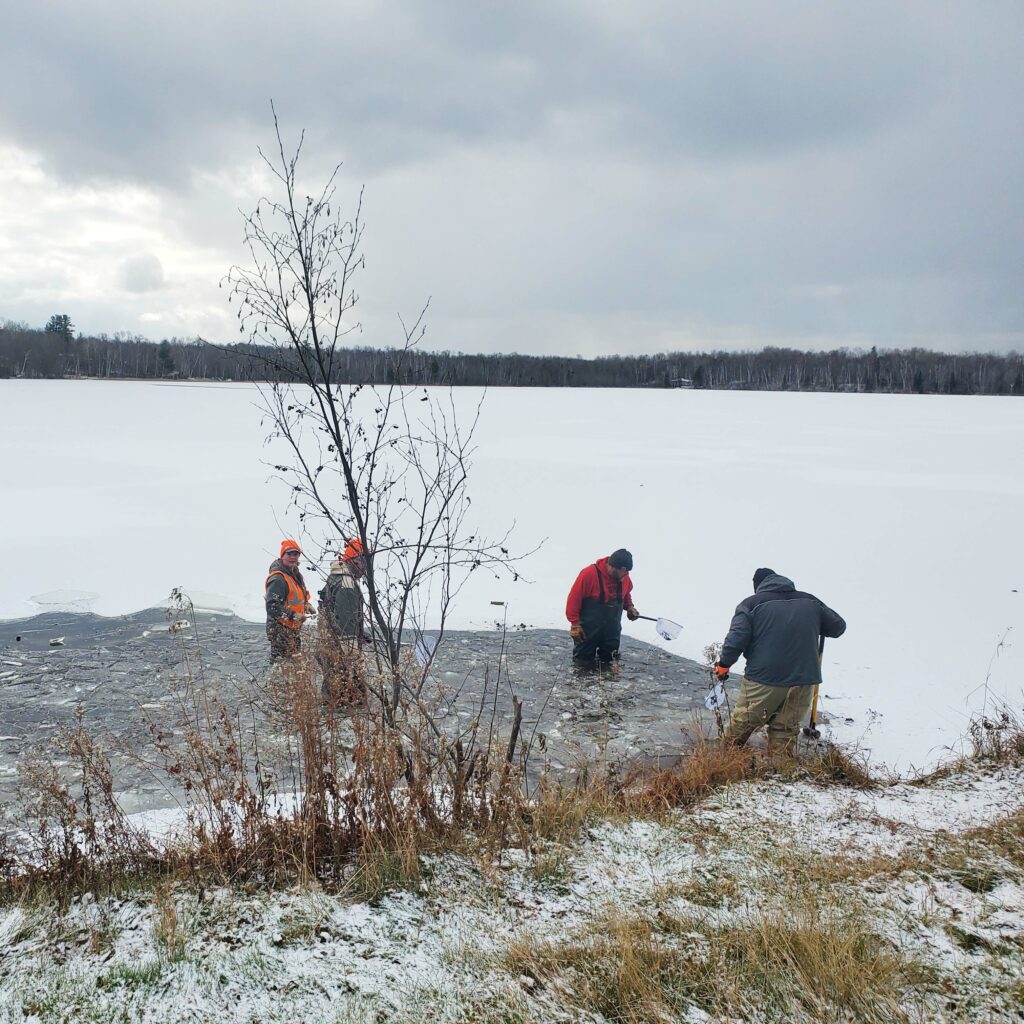 Here, a crew at the Fond du Lac Band of Lake Superior Chippewa break ice to look for the Chinese mystery snail. The crew is trying to get an idea of where the snails live in the cold months of winter. Photo: Kelsey Taylor.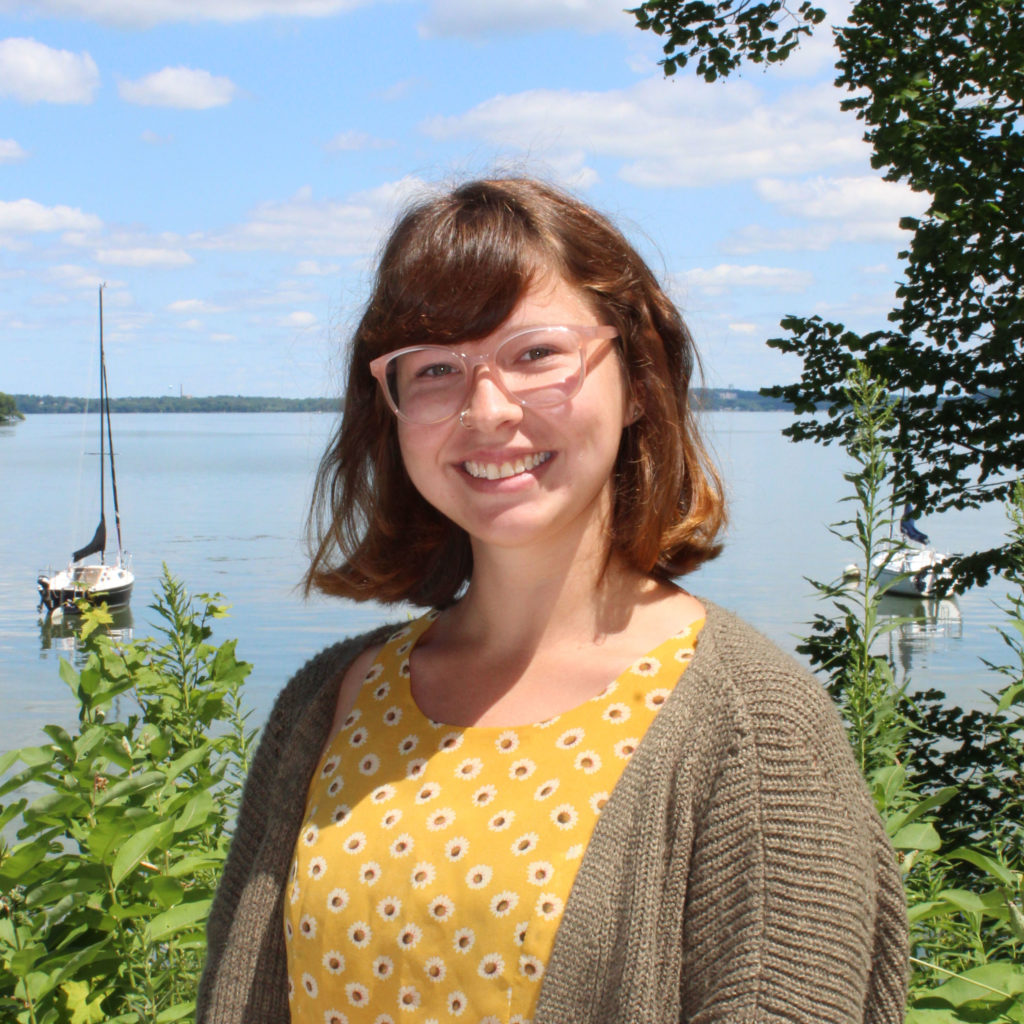 Video Producer
What I do at Sea Grant
As the videographer and digital storyteller, Bonnie uses her video and animation skills to showcase the stories of Wisconsin Sea Grant.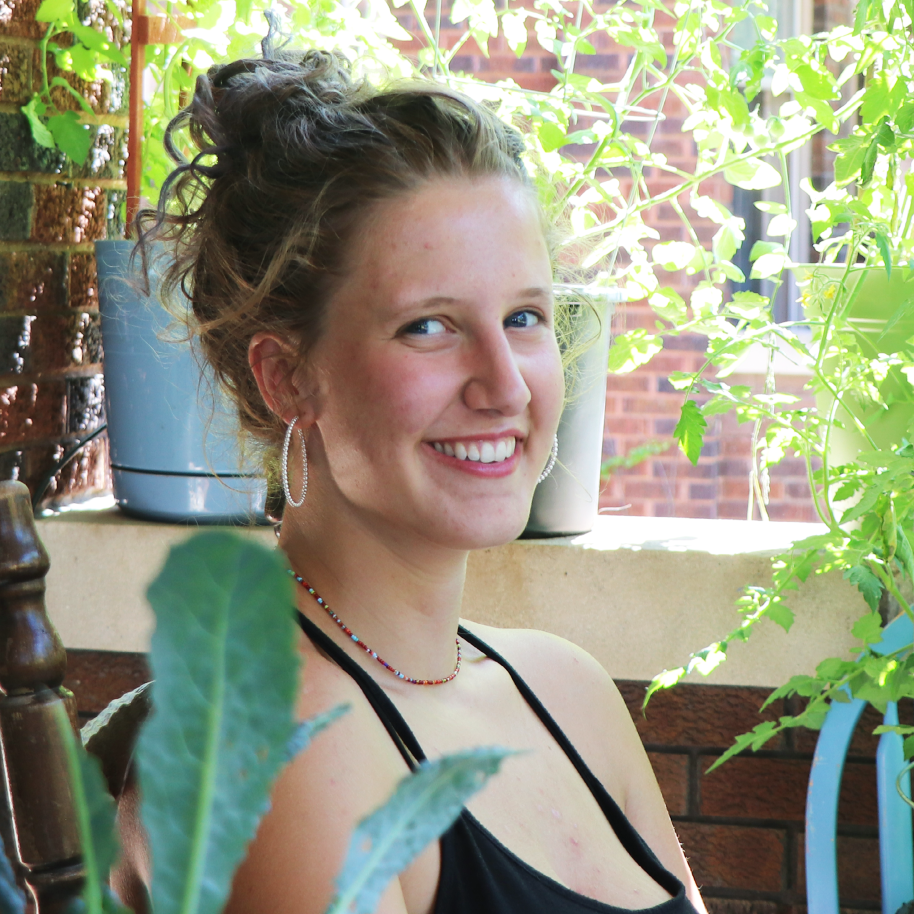 Sydney Widell | Host
Student podcast producer
What I do at Sea Grant
Sydney brings her background in geography and journalism to Wisconsin Sea Grant, where she is the co-producer and co-host of Introduced.