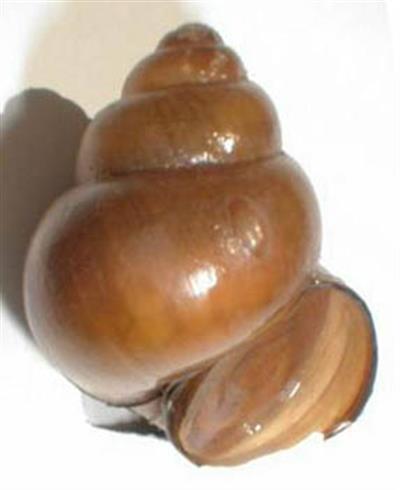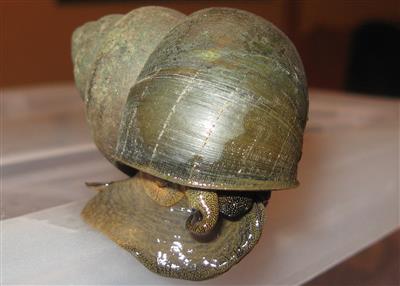 Where did the Chinese mystery snail come from?
Native to eastern Asia
Established on both coasts of the US by 1965
Found in the Great Lakes in the 1940s
Why is it a problem?
Chinese mystery snails can clog water-intake pipes. They may also transmit diseases and parasites to fish and other wildlife. They compete with native snails for food and adversely affect aquatic food webs. 
What does the Chinese mystery snail look like?
Up to 2 1/4 inches
Light brownish to olive green shell
Six to seven whorls without banding
Very fine growth rings
Round or oval black lip
May camouflage itself with a dark green covering
How do we control it?
Prevent the Chinese mystery snail from spreading by cleaning, draining and drying boats and equipment. Never release aquarium specimens into the wild.

What habitat does it prefer?
Chinese mystery snails select soft, muddy or sandy bottoms of shallow quiet waters.