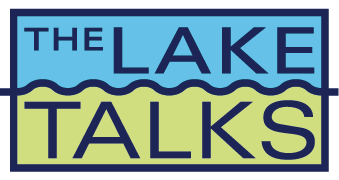 The Lake Talks is a series of free, informal talks in communities along or near the Lake Michigan shoreline, addressing issues of relevance to those communities or the Great Lakes as a whole. Each event includes time for audience interaction and discussion.
The series kicked off March 4, 2020, with an event in Green Bay. Two remaining spring events were postponed to fall due to COVID-19.
All fall 2020 events will take place online, using Zoom as a platform.
Questions? Contact the series coordinator, Wisconsin Sea Grant science communicator Jennifer Smith.
Fall 2020 events (online via Zoom due to COVID-19; all take place from 7 to 8 p.m.)
September 10, 7 p.m. — "But It's So Pretty: Combating Purple Loosestrife With Biocontrol and Look-alikes" with Molly Bodde.
September 24, 7 p.m. — "Tree Army Reboot: Updating the Legacy of the Civilian Conservation Corps" with Chris Litzau, Director of the Great Lakes Community Conservation Corps. Register here
Learn how the Great Lakes Community Conservation Corps is updating the legacy of the 1930s Civilian Conservation Corps in a way that meets the current needs of our region, from preventing the spread of invasive species to assisting veterans transitioning to civilian life.
October 22, 7 p.m. — "Green Bay: A Saga of Life, Destruction and Restoration," with Cadie Olson and Brandon Falish.
November 12, 7 p.m. — "How to Eat Wisconsin Fish" with Titus Seilheimer.
Past events
March 4, 2020, Neville Public Museum, Green Bay — "Setting Sail for Great Lakes Learning" with panelists Kelly Koller, Dave Landers and Christina Dzwonkowski. 6:30-7:30 p.m. Find a recap of this event on our blog.