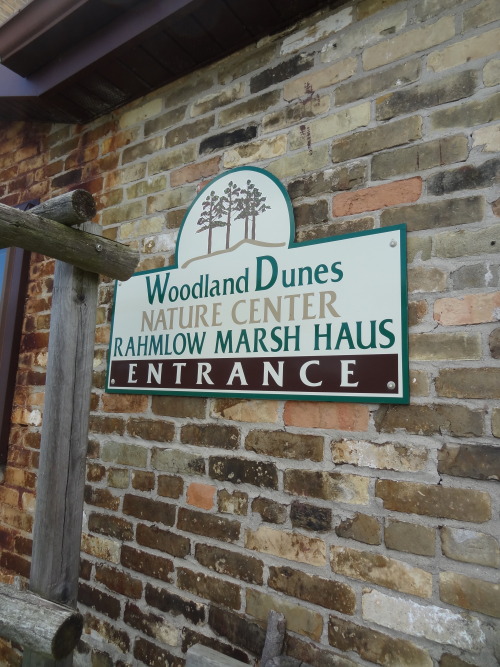 Last month, our Wisconsin Sea Grant communications team took an annual field trip to get a first-hand look at projects our staff are working on across the state. This year, we visited Manitowoc and Two Rivers, Wisconsin, on the shores of Lake Michigan.
Our fisheries outreach specialist, Titus Seilheimer, has been working with the Woodland Dunes Nature Center and Preserve on wetlands restoration and fisheries projects. Old sand dunes, formed when the lake experienced much higher water levels, form a series of ridges and wetlands in the preserve that provide vital habitat for migrating birds and local animals. Visitors can see the old dunes on a hike on one of the many trails through the preserve, or get an overview by climbing the observation tower on the center grounds.
During our visit, we did just that and Center Director Jim Knickelbine gave us an overview of the center's activities and plans for the future. In addition he and Titus took us to locations along Forget-Me-Not Creek where they are working to improve fish habitat, and allow access to the creek by fish from Lake Michigan through raising the stream channel to allow fish to easily enter a large culvert.
We also visited a farm field that was donated to the center by a conservation-minded citizen. One day, the dry, cracked and silent earth on the plot will feature a verdant wetlands, no doubt noisy with the sounds of birds and frogs.
One thing that impressed me was the names of the many volunteers and donors featured on signs located around the preserve. It testifies to the value that local people find in the place and to the community support it has.
These trips provide valuable experiences for our staff, and shine a light on projects we wouldn't otherwise be aware of. If you ever get a chance to visit the preserve, it's well worth it!