Beach Ambassadors fill vital role on Milwaukee beach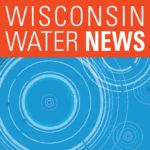 This summer on Bradford Beach in Milwaukee (2021), swimmers might have noticed people in light blue T-shirts pushing an ice cream cart across the sand. But instead of frozen treats, the cart contained brochures and other information that beachgoers need to keep safe.
The cart is part of a new Beach Ambassador Pilot Project run by Wisconsin Sea Grant, Milwaukee Water Commons, Milwaukee Riverkeeper, Coastline Services and the Milwaukee Community Sailing Center. In this episode, learn how these organizations created the project in response to four drownings that occurred on McKinley Beach in Milwaukee in 2020 and an increase in beachgoers because of the pandemic.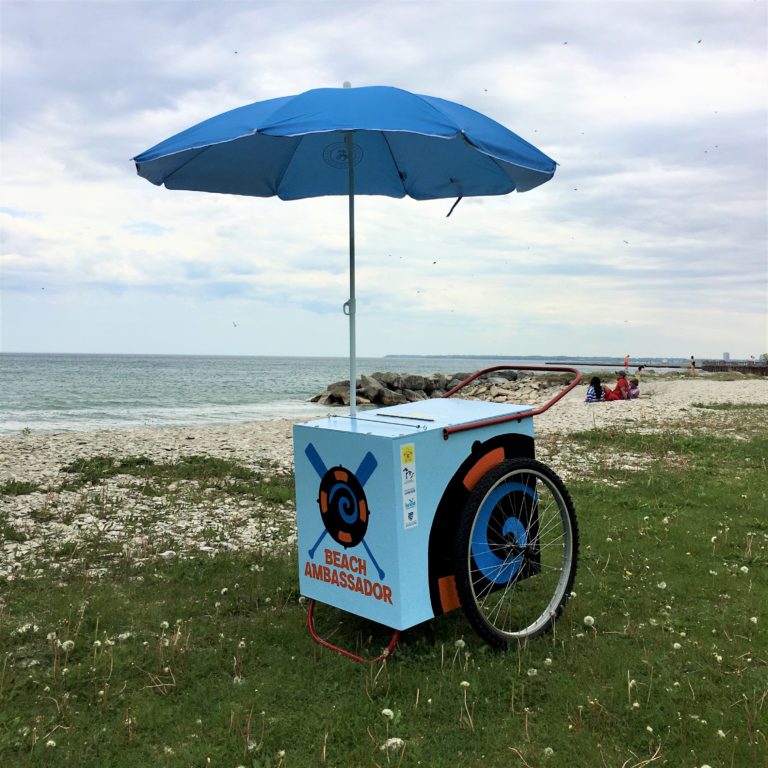 This cart, filled with water safety information, is a centerpiece of the new Beach Ambassador program on Bradford Beach in Milwaukee. Image credit: Deidre Peroff, Wisconsin Sea Grant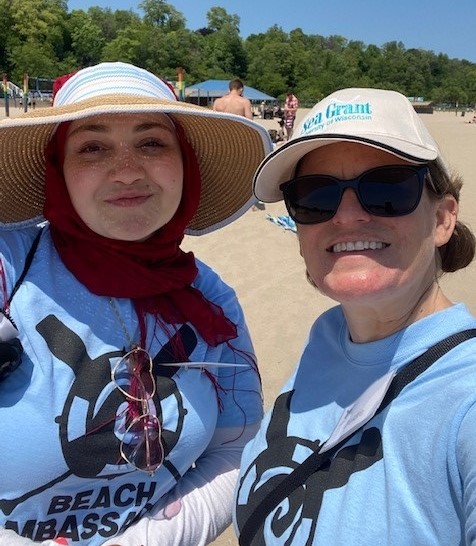 Beach Ambassador Jumana Tanner and Deidre Peroff with Wisconsin Sea Grant. Image credit: Deidre Peroff, Wisconsin Sea Grant
Deidre Peroff, Wisconsin Sea Grant
Jumana Tanner, University of Wisconsin-Madison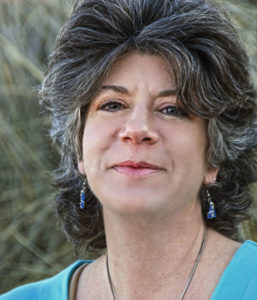 Senior Science Communicator
What I do at Sea Grant
Marie writes about Great Lakes water issues, Sea Grant activities and research. She also works on podcasts, oversees the Wisconsin Sea Grant blog, and takes photos. She works in collaboration with program scientists, outreach specialists and institute staff to build water science literacy. Prior to joining Wisconsin Sea Grant in 2012, Marie worked for Minnesota Sea Grant for 15 years.