Episode 13, April 7, 2021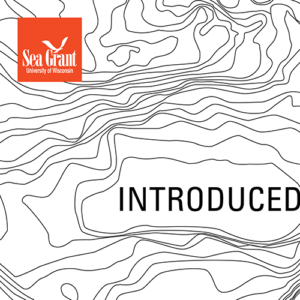 Invasive species can permanently alter ecosystems and economies. But at the same time, these introduced species can occasionally spur novel ideas and businesses.
On a chilly November day, Bonnie and Sydney met the Conservation Dogs Collective canines and staff at a park and ride near Milwaukee. Ernie and Betty White, expert canine sniffers, were learning to identify the scent of the New Zealand mudsnail, an introduced snail that threatens to overtake acclaimed Wisconsin trout streams. Could dogs be the key to preventing the spread of these tiny mollusks?
Next, Sydney travels to the Illinois River near Peoria, where invasive silver and bighead carp are the densest of anywhere in the world. She goes carp hunting with Captain Nate Wallick, who founded a charter bowfishing business called Peoria Carp Hunters. Will Sydney end her adventure with a freshly speared silver carp?
We end the episode tailgating with Chris Litzau, who serves Asian carp sliders to curious passersby at a Milwaukee Brewers' game. Chris thinks it's time for an Asian carp rebrand (he is partial to "Silverfin"). Chris and his Great Lakes Community Conservation Corps team are passionate about the Great Lakes and doing what they can to address pressing issues like food insecurity.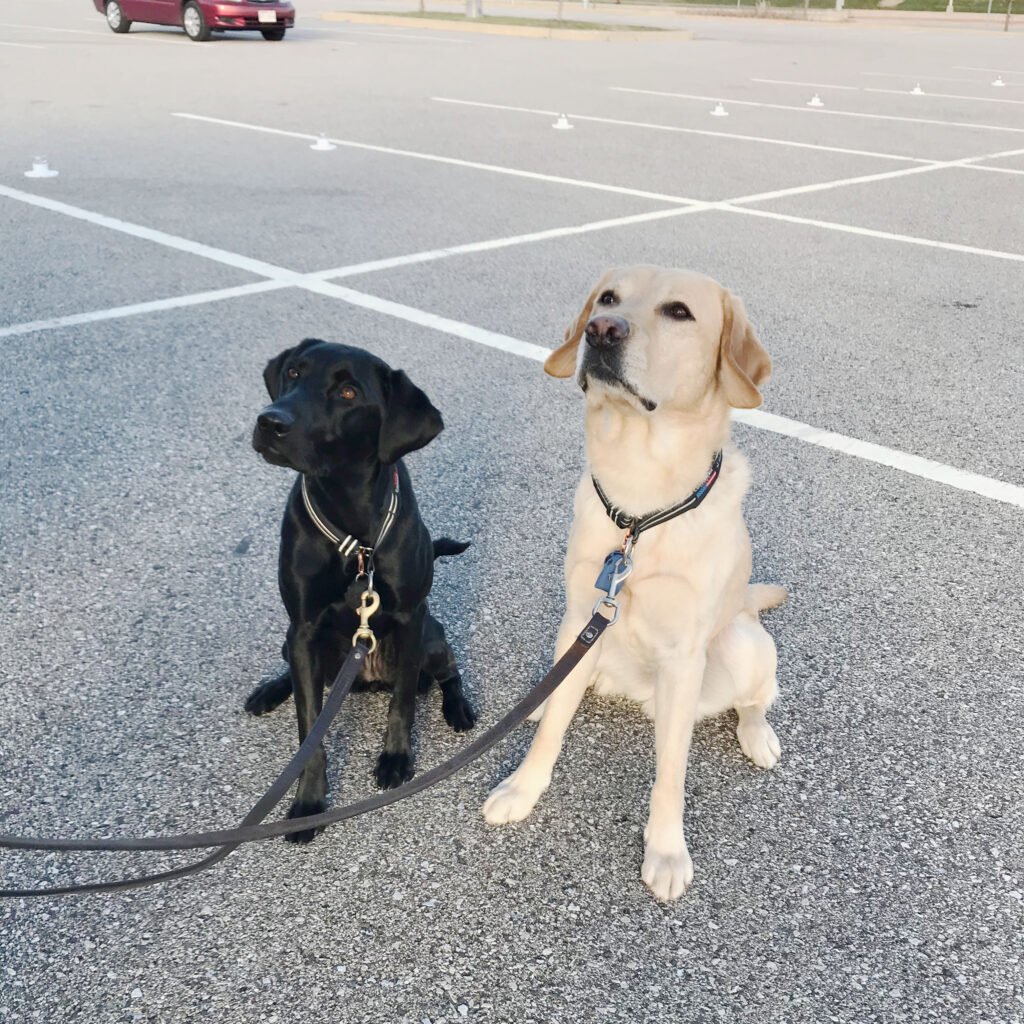 Betty White (left) and Ernie (right), part of the Conservation Dogs Collective team.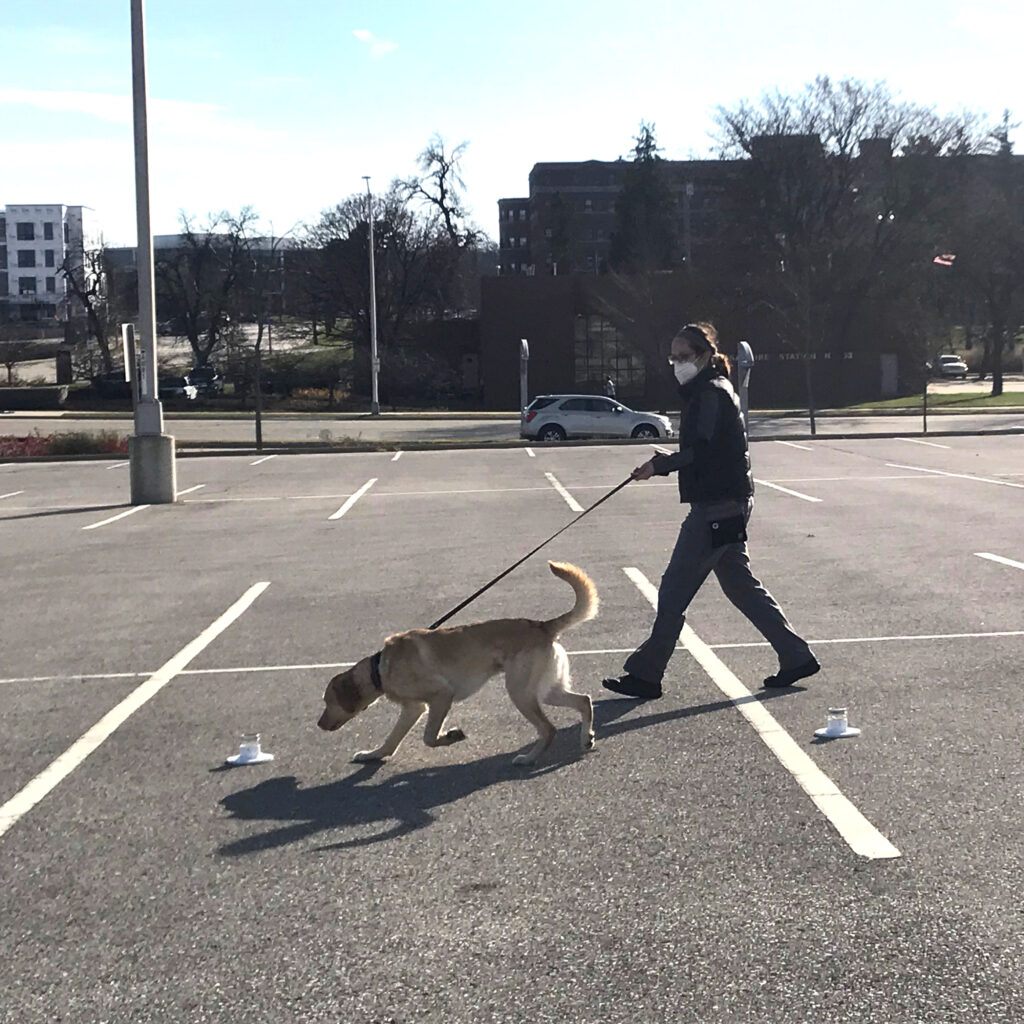 Laura Holder walks Ernie in a circuit past a line of jars. Each jar contains river sediment. Ernie will signal to Laura if he detects New Zealand mudsnails in the samples.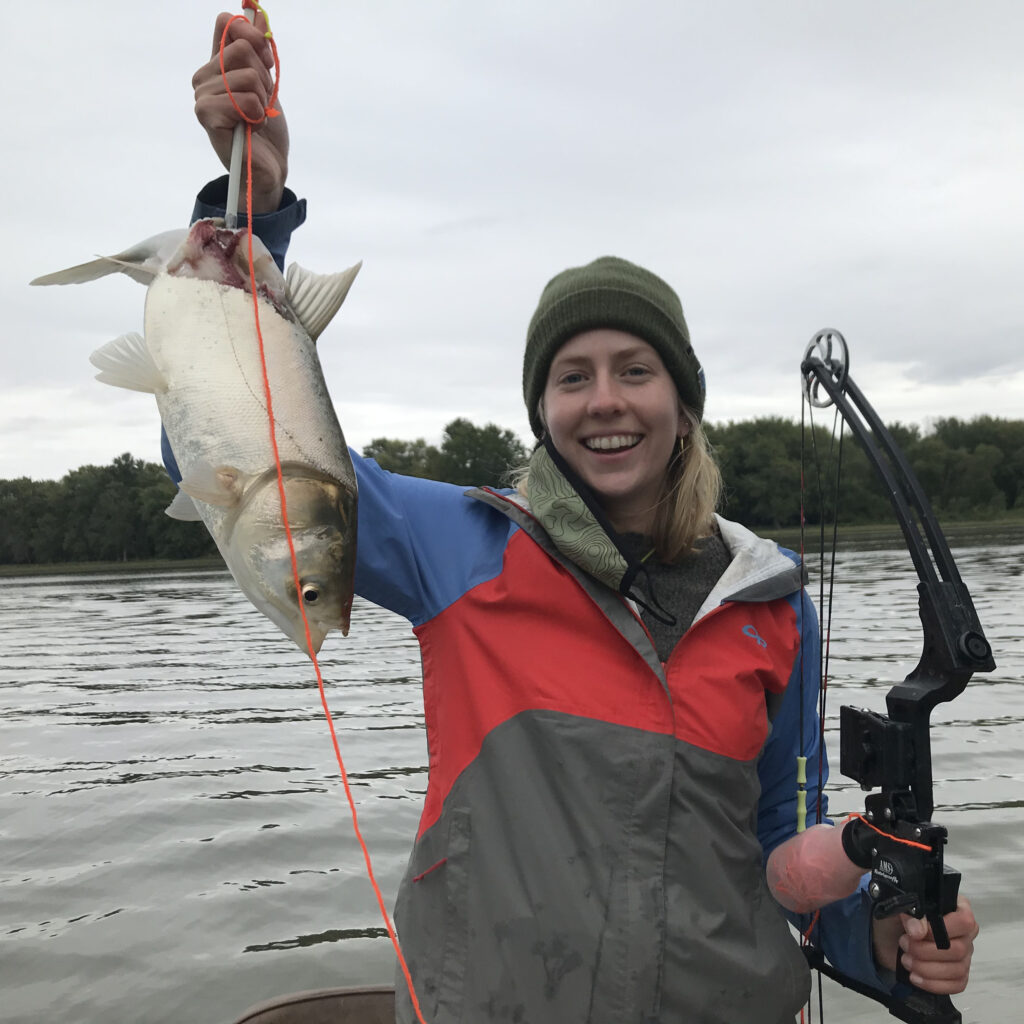 Sydney's friend Allison speared a silver carp as part of their charter bowfishing trip with Peoria Carp Hunters.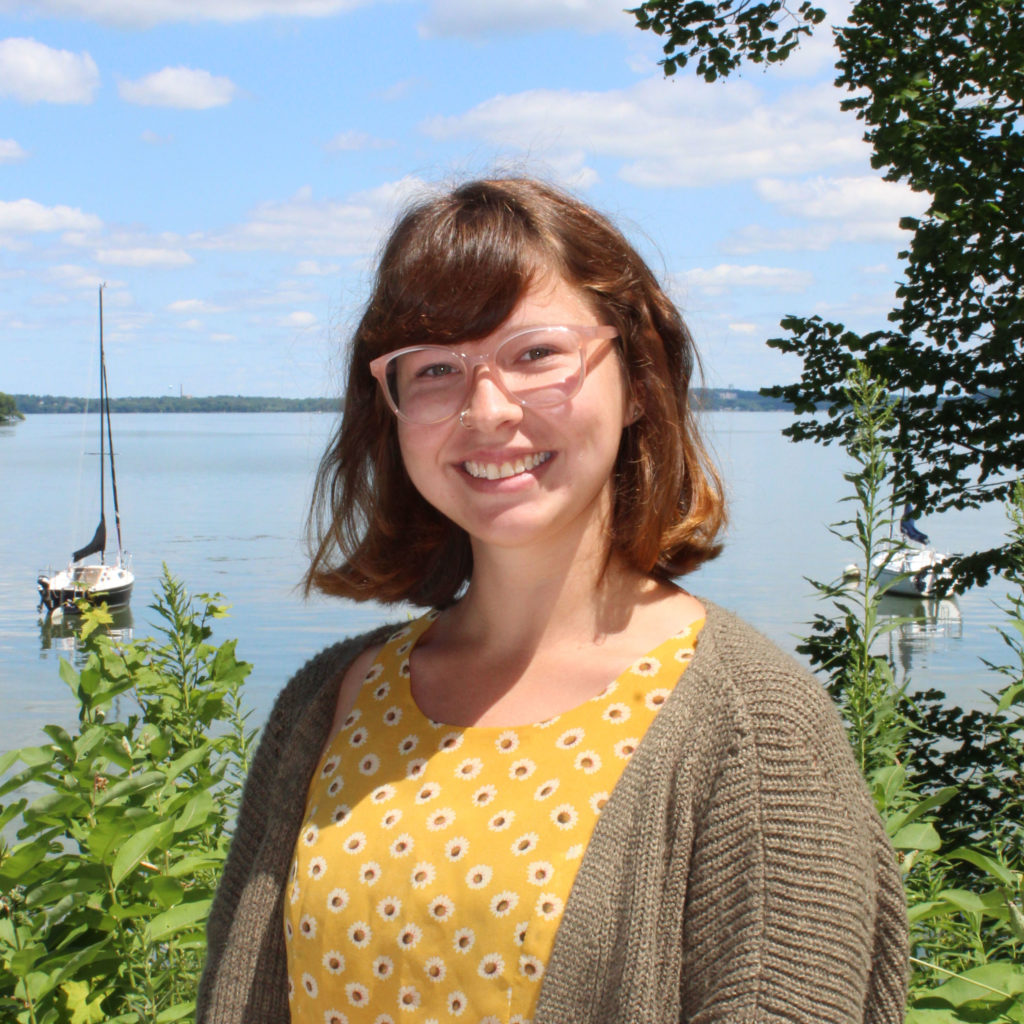 Video Producer
What I do at Sea Grant
As the videographer and digital storyteller, Bonnie uses her video and animation skills to showcase the stories of Wisconsin Sea Grant.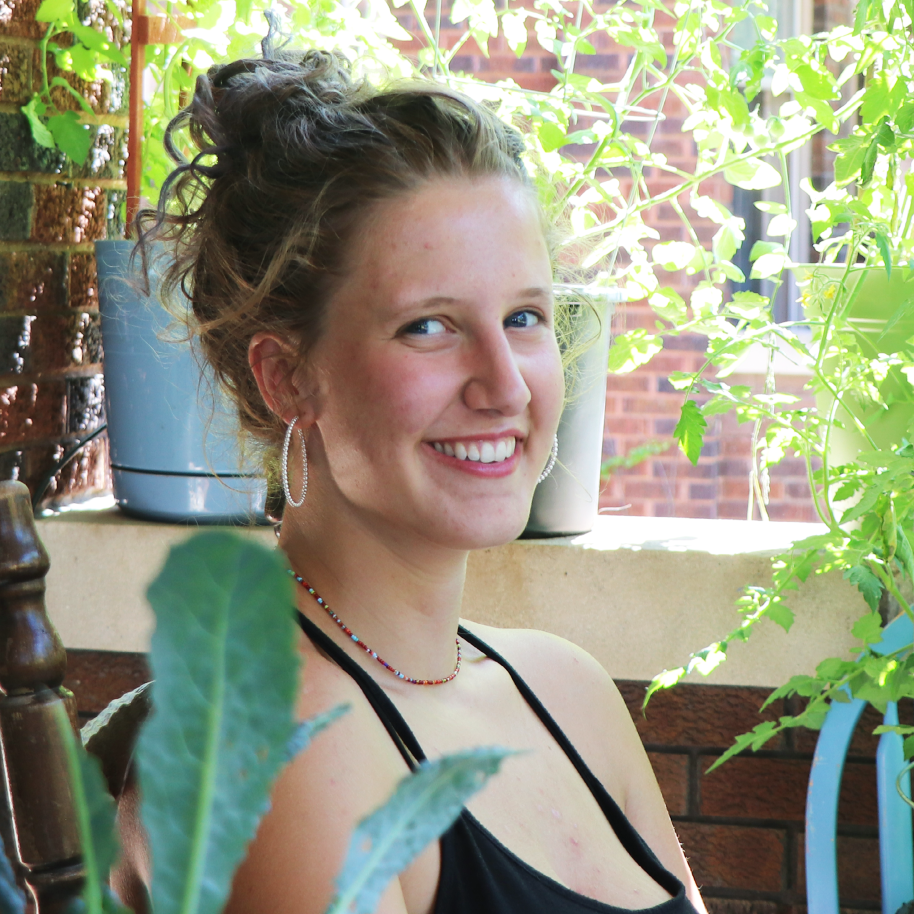 Sydney Widell | Host
Student podcast producer
What I do at Sea Grant
Sydney brings her background in geography and journalism to Wisconsin Sea Grant, where she is the co-producer and co-host of Introduced.