As 2020 winds down, we asked staff members at Wisconsin Sea Grant what their favorite project was this year. Although work was a bit more challenging than usual due to our altered work circumstances, everyone managed to stay productive, and even find fulfillment.
Our designer, Yael Gen's favorite project is her work on our 2018-2020 Biennial Report.
She said, "In the past, we commissioned a photographer to create the images based on a theme. But because of the pandemic, that couldn't happen. Communications Coordinator Moira Harrington came up with the idea of using signal flags, and after a few minutes of researching the flags, I could visualize the entire report in my head. All I had to do was get it down on 'paper.' After such a disorienting year, it was gratifying to see how much our program accomplished."
The report is at the printers and is not posted online yet, but here's a sneak preview of the cover and inside spread.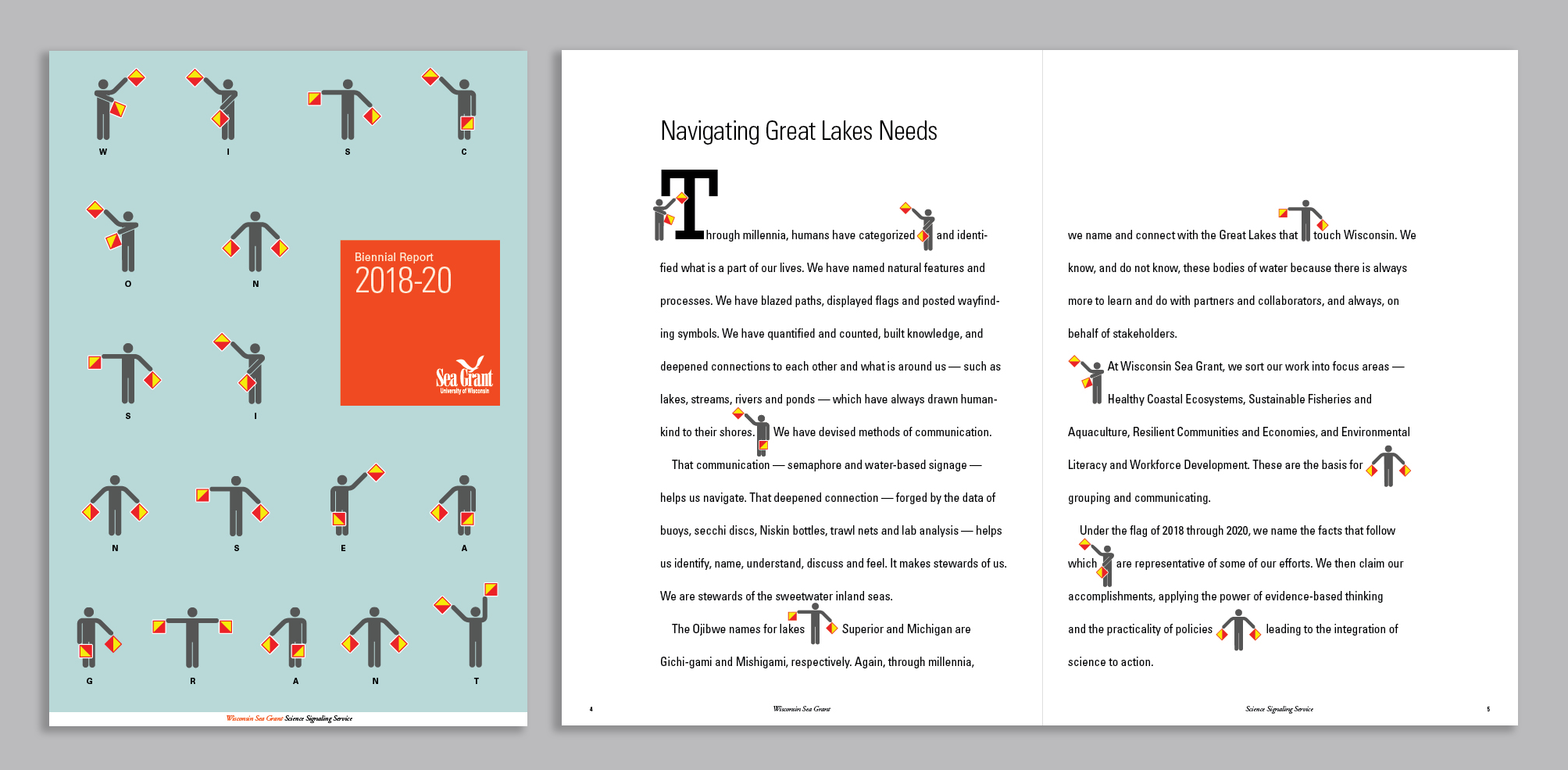 You can read Science Signaling Service here.