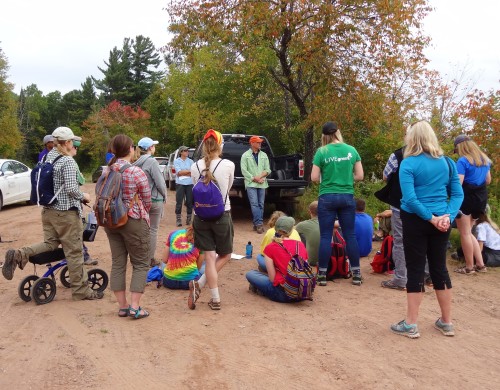 Earlier this fall, I tagged along during one day of a five-day field course offered by the University of Wisconsin-Stevens Point. Eighteen students were learning about culture and climate change in the Lake Superior region, and how to apply that knowledge in their future careers as natural resource managers.
The group met at Caroline Lake, a preserve managed by The Nature Conservancy not far from the town of Mellen in northern Wisconsin. The area is managed with climate change in mind. After an orientation, the students tromped into the woods for an activity called "Forest Winners and Losers," which offered a visual demonstration of which tree species were likely to gradually increase or decrease in abundance by the end of the century.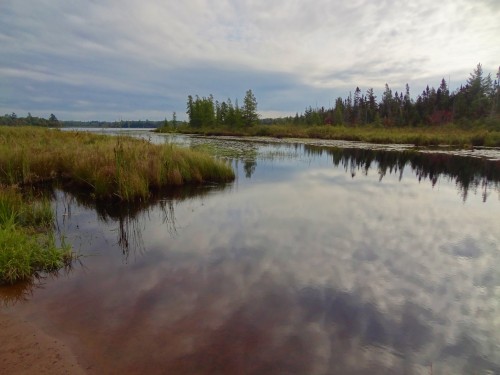 Caroline Lake Preserve in northern Wisconsin.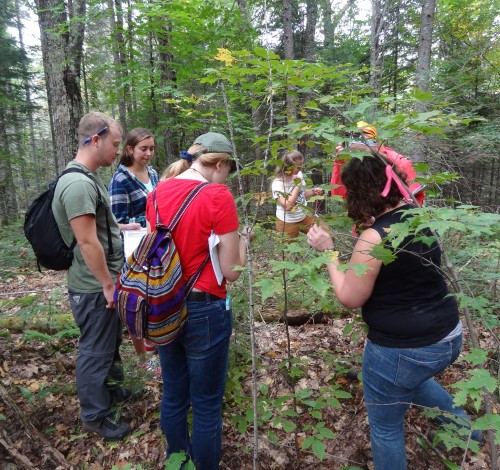 Afterward, they travelled north to Odanah, where they met with staff from the Great Lakes Indian Fish and Wildlife Commission (GLIFWC). The class learned about the history of GLIFWC, were taught some Ojibwe words, and gained insight into how Native Americans view their environment.
This two-part course, called "Lake Superior: Natural Resources, Culture and Climate Change," was funded by Wisconsin Sea Grant and organized by Nancy Turyk, Cathy Techtmann, Cady Sartini, Shiba Kar, and Holly Petrillo with help from many others. Students will complete the other part of the course online, which includes managing datasets.
To learn more, read our Press Room story about the class and listen to our recent Wisconsin Water News podcast.