Persistent Pollution: Researchers Investigate the key to E. coli Bacteria Survival in Lake Michigan Beach Sand and Water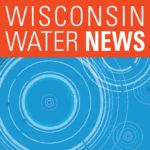 Sea Grant-funded researchers Sandra McLellan and Gyaneshwar Prasad, both with the University of Wisconsin-Milwaukee, are building on previous research to find ways to decomplicate beach managers' lives by determining what factors could limit long-term survival of E. coli on beaches. They are also in the process of developing a scorecard for the potential of long-term E. coli reservoirs for each of the six Lake Michigan beaches they are studying.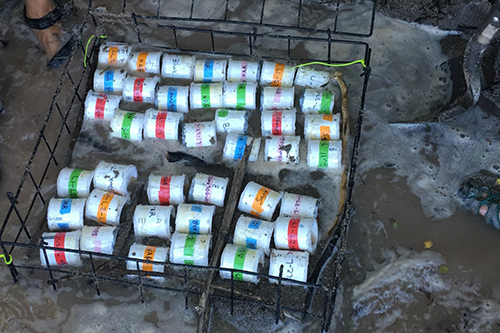 Microcosms containing E. coli samples were buried in sand for six weeks at several beaches in a related project by McLellan. Image credit: Natalie Rumball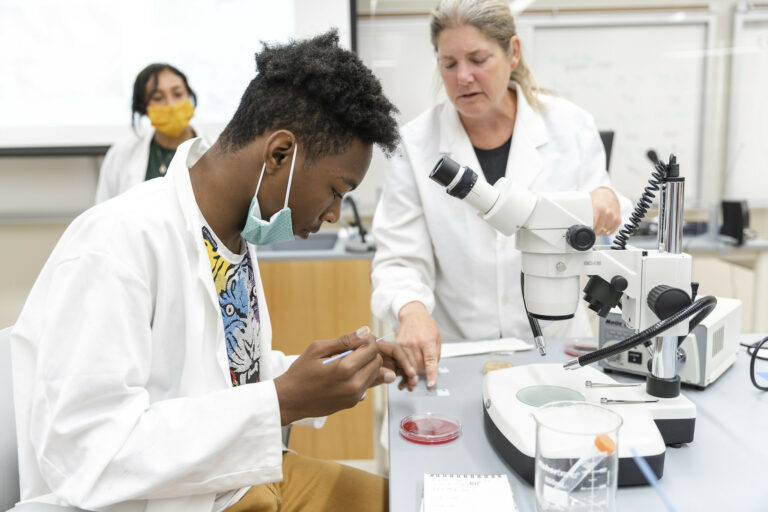 Sandra McLellan interacts with high school students who are studying E. coli in a program she ran in partnership with the Sixteenth Street Clinic in Milwaukee in 2021. Image credit: Wisconsin Sea Grant
Sandra McLellan, University of Wisconsin-Milwaukee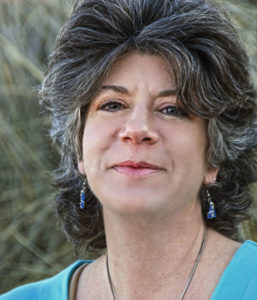 Senior Science Communicator
What I do at Sea Grant
Marie writes about Great Lakes water issues, Sea Grant activities and research. She also works on podcasts, oversees the Wisconsin Sea Grant blog, and takes photos. She works in collaboration with program scientists, outreach specialists and institute staff to build water science literacy. Prior to joining Wisconsin Sea Grant in 2012, Marie worked for Minnesota Sea Grant for 15 years.