Accessible Birding Event Delivers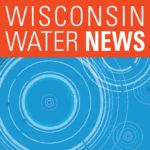 Barker's Island in the Duluth-Superior Harbor was the site of a free, bird-focused morning during the fall of 2022. People of all ages and ability levels attended an accessible birding outing led by experts from the Hawk Ridge Bird Observatory and the Friends of the Lake Superior Reserve.
This free event was made possible through the University of Wisconsin–Madison Dean's Innovation Grant to collaborators from Upham Woods Outdoor Learning Center, the Reserve, Wisconsin Sea Grant, University of Wisconsin Extension, and Bayfield and Ashland counties.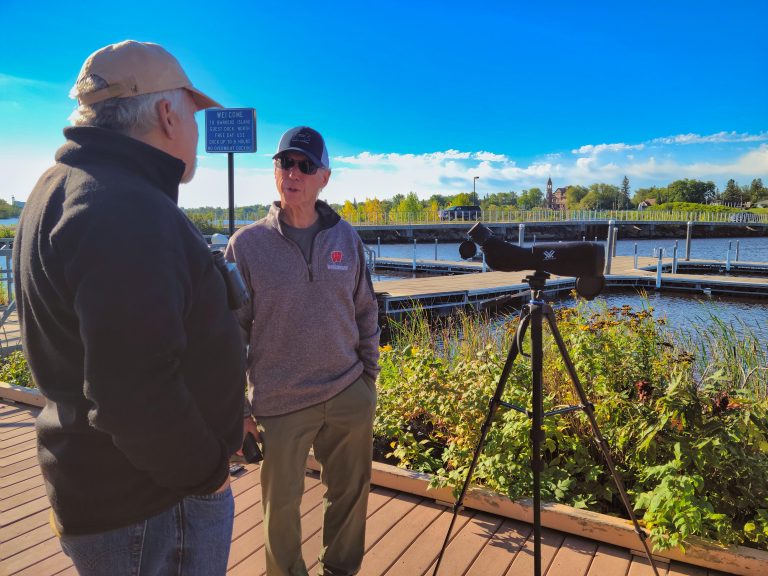 Pat Collins (left) and Mick Mackenzie discuss the health of bird populations in the St. Louis River Estuary. Image credit: Marie Zhuikov, Wisconsin Sea Grant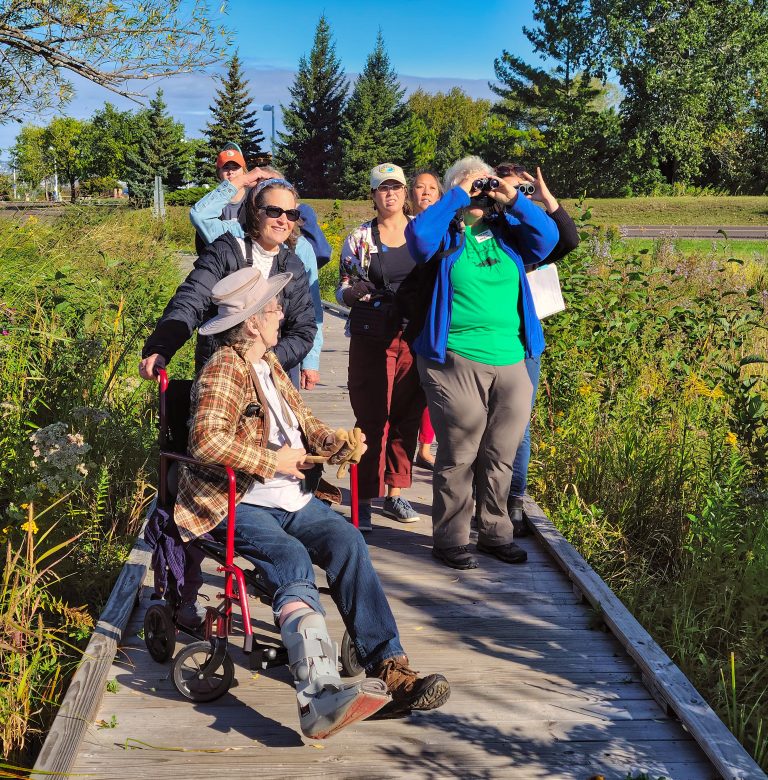 Margie Menzies (Right, in green shirt) leads a group of birders on the Barker's Island boardwalk. Image credit: Marie Zhuikov, Wisconsin Sea Grant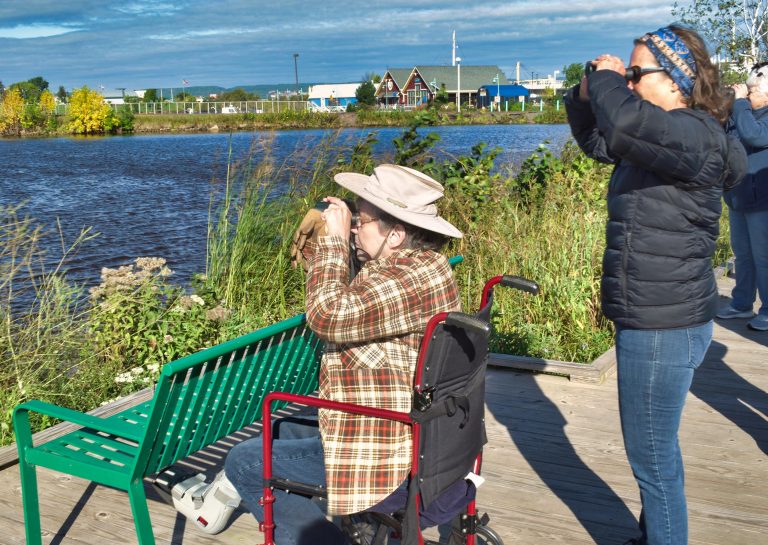 Kate McCall (right) and another birder look at cormorants off Barker's Island. Image credit: Marie Zhuikov, Wisconsin Sea Grant
Pat Collins, Friends of the Lake Superior Reserve
Mick Mackenzie, city of Superior resident
Margie Menzies, Hawk Ridge Bird Observatory
Luciana Ranelli, Lake Superior National Estuarine Research Reserve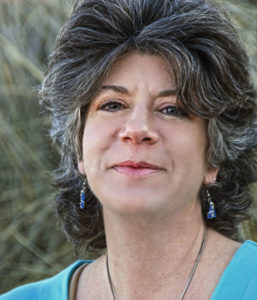 Senior Science Communicator
What I do at Sea Grant
Marie writes about Great Lakes water issues, Sea Grant activities and research. She also works on podcasts, oversees the Wisconsin Sea Grant blog, and takes photos. She works in collaboration with program scientists, outreach specialists and institute staff to build water science literacy. Prior to joining Wisconsin Sea Grant in 2012, Marie worked for Minnesota Sea Grant for 15 years.