Reconnecting through books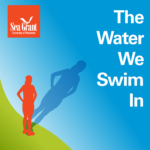 Books provide a plethora of perspectives, and it is important for people from all walks of life to have access to books about their culture, language, and way of life. This is why Wisconsin Sea Grant and the Great Lakes Indian Fish and Wildlife Commission teamed up to create a book club called "Maadagindan! Start Reading!", which aims to increase awareness of Ojibwe culture and teach kids, and educators, about the Great Lakes. 
Today, we specifically focus on the Native American community, who as a result of ethnic cleansing have lost many of their cultural aspects of life. In this episode, we follow the story of a book club attendee Liz Carter, and honored guest Michael Waasegiizhig Price, while exploring Ojibwe children's literature, the Anishinaabe language, and Indigenous reconnection to what's been taken through colonization.
Liz Carter, member of the Ottawa Tribe of Oklahoma, found out about the online Maadagindan meetings through her tribal language program. When she joined the book club group, she felt as though she was "meant to be there." We sat down with Liz to learn about her tribe's history and her transformative journey to learn the Odawa language.
Each Maadagindan meeting features an honored Anishinaabe guest, like Hanah Arbuckle and Michael Waasegiizhig Price, that has some connection to the story of the book. Michael Waasegiizhig speaks about Ojibwe stories and his own journey to reconnect to his culture.
 The books featured are Growing Up Ojibwe by GLIFWC, The Sacred Harvest: Ojibway Wild Rice Gathering by Gordon Regguinti, The Birchbark House by Louise Erdrich, and The Water Walker by Joanne Robertson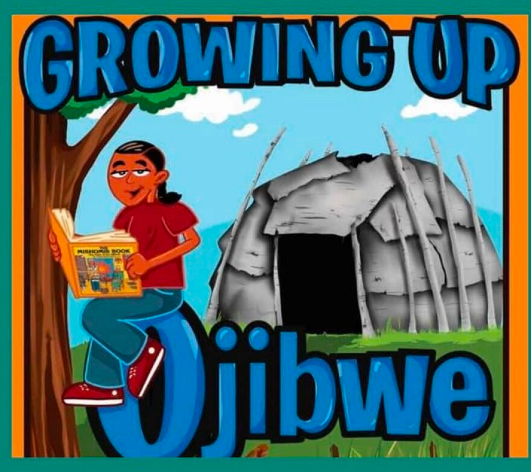 Pictured above, Growing Up Ojibwe, is one of the books read in the book club. Morgan Coleman developed the list of books after researching Ojibwe authors, children's books, and Great Lakes literacy.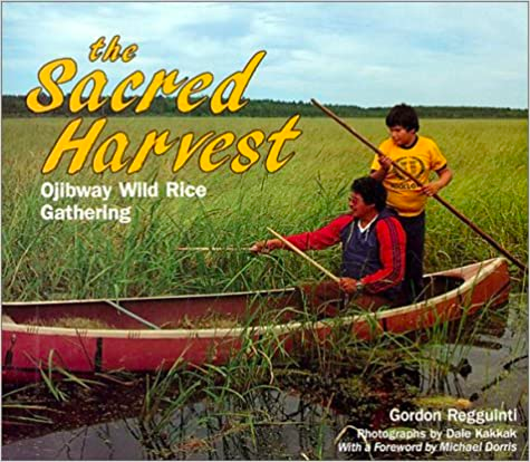 Another meeting featured discussion on The Sacred Harvest. "The power of stories can make such an impact on children," says Anne Moser, Wisconsin Sea Grant educator and librarian. "Books must reflect all of the faces we see in society now."
Special thanks, miigwech, to our guests
Liz Carter, Book club participant
Michael Waasegiizhig Price, GLIFWC
Morgan Coleman, former, Wisconsin Sea Grant, GLIFWC
Hannah Arbuckle, GLIFWC
Anne Moser, Wisconsin Sea Grant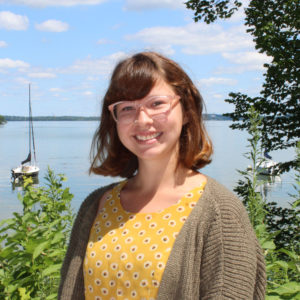 Video Producer
What I do at Sea Grant
As the videographer and digital storyteller, Bonnie uses her video and animation skills to showcase the stories of Wisconsin Sea Grant.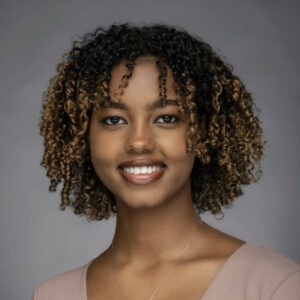 Hali Jama | Host
Student Podcast Producer
What I do at Sea Grant
Hali brings her background in social justice, business and marketing to Wisconsin Sea Grant, where she is the co-producer and co-host of The Water We Swim In.