Houselessness and the environment: a roundtable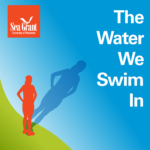 People experiencing houselessness are amongst those most affected by extreme cold, extreme heat, wildfires and other weather exacerbated by climate change. The Water We Swim In team wanted to learn more about houselessness and its ties to the environment – especially because Wisconsin's already frigid winters and hot summers are likely to become more erratic. 
We sat down with 7 community leaders and researchers from Boston to Portland to talk about the housing crisis, climate and community. First, we meet Tony Shu, who helps young adults experiencing homelessness find jobs through his organization Breaktime. Dr. MyDzung Chu and April Ballard talk us through how racism operates at an institutional level and a personal level when it comes to housing discrimination.
Next, we visit Portland, where Lisa Fay and Ibrahim Mubarak, community organizers who have experienced houselessness themselves, talk about their experiences and their work with Right 2 Survive and Resting Safe. Erin Goodling joins to talk about an intriguing way for houseless people to use spider webs to monitor air quality. Erin Goodling, a community researcher in Portland, created this zine about fire and houselessness.
Finally, we visit Porch Light, Inc, right here in our home base of Madison, Wisconsin. Porch Light is the largest provider of low-cost housing and homeless services in Dane County, and Karla Thennes tells us about her passion for the community and the urgent need for affordable housing.
Tony Shu, Breaktime
April Ballard, Emory University
MyDzung Chu, ADAPT, Tufts Medical Center
Lisa Fay, Right 2 Survive, Resting Safe
Ibrahim Mubarak, Right 2 Survive
Erin Goodling, Right 2 Survive, Resting Safe 
Karla Thennes, Porch Light, Inc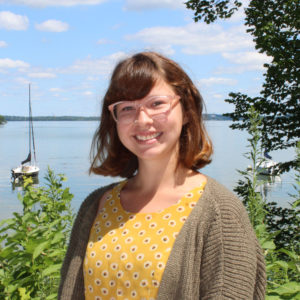 Video Producer
What I do at Sea Grant
As the videographer and digital storyteller, Bonnie uses her video and animation skills to showcase the stories of Wisconsin Sea Grant.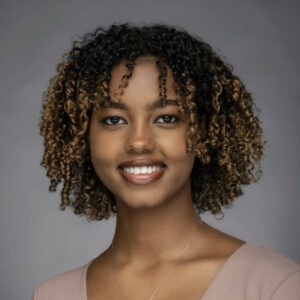 Hali Jama | Host
Student Podcast Producer
What I do at Sea Grant
Hali brings her background in social justice, business and marketing to Wisconsin Sea Grant, where she is the co-producer and co-host of The Water We Swim In.