Episode 10, March 17, 2021
Peering through the smelt crystal ball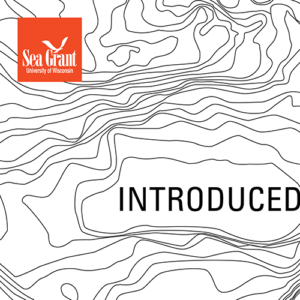 An old Wisconsin story tells of an impoverished family living near the mouth of the Peshtigo River and Lake Michigan in 1934. The two sons come back from chores with a laundry bucket full of unfamiliar silvery fish they found schooling in the river. The next day, the boys collected more fish, sold them at the market, and made money to pay off debt, buy food and clothes.
It was the Great Depression, and suddenly a new food fish was swimming the shores of the Great Lakes. It was the rainbow smelt, which is native to the Atlantic Ocean but escaped from a pond into the Great Lakes in the 1920s.
Lake Superior and Lake Michigan communities started what became known as "smelting." On dark spring nights, people gather to net smelt as the fish spawn near shore. People like Carolyn Swartz, owner of the Angler's All bait shop in Ashland, Wisconsin, have been smelting for decades. Sara Hudson, from Ashland Parks and Recreation, tells us about the smelting tourists that flood the city each spring.
Fish Biologist Jared Myers has done research on introduced smelt in Lake Superior. Jared is concerned about the negative impacts that smelt have on young native fish. How do smelt fit with the invasive and native species around them, and what happens when humans fall in love with a non-native species?
Bonnie visits Carolyn Swartz at Angler's All, a bait shop on the shores of Lake Superior in Ashland. Smelt spawning is hard to predict, as spring weather fluctuates from year to year. When people call Carolyn asking when the smelt will spawn, she jokes that "her crystal ball is broken."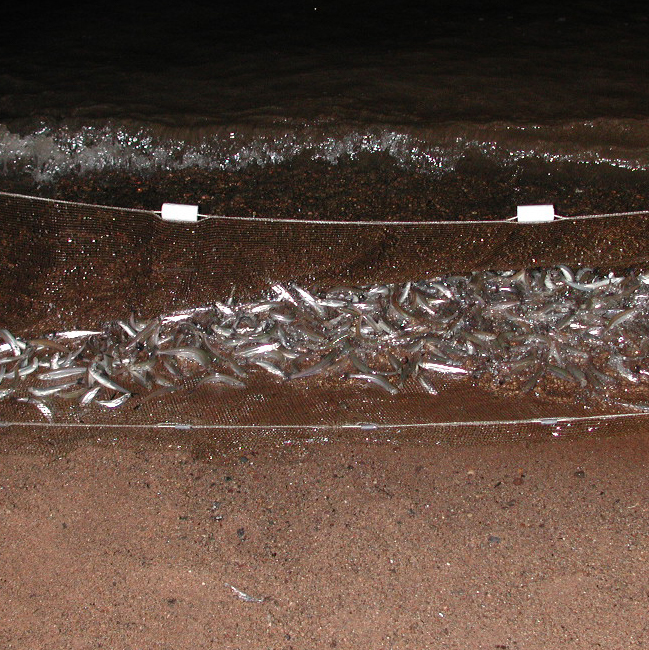 Here, smelt are caught in a seine net when they come near shore to spawn during the night. Photo: Ed Monroe.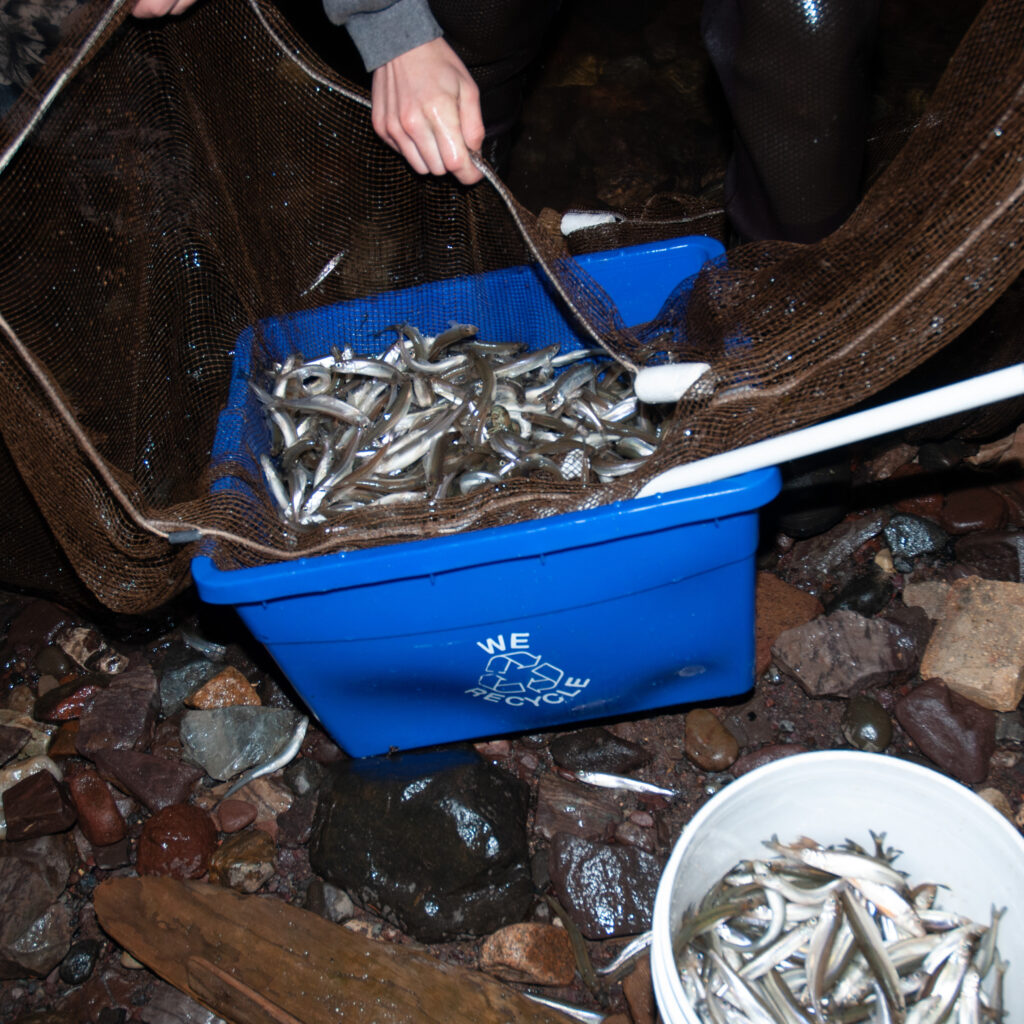 Spring weather is unpredictable in Ashland, Wisconsin. Some years, smelters fish in 70-degree weather, and other years they smelt in the snow. Usually, smelting includes bonfires and beers. Photo: Ed Monroe.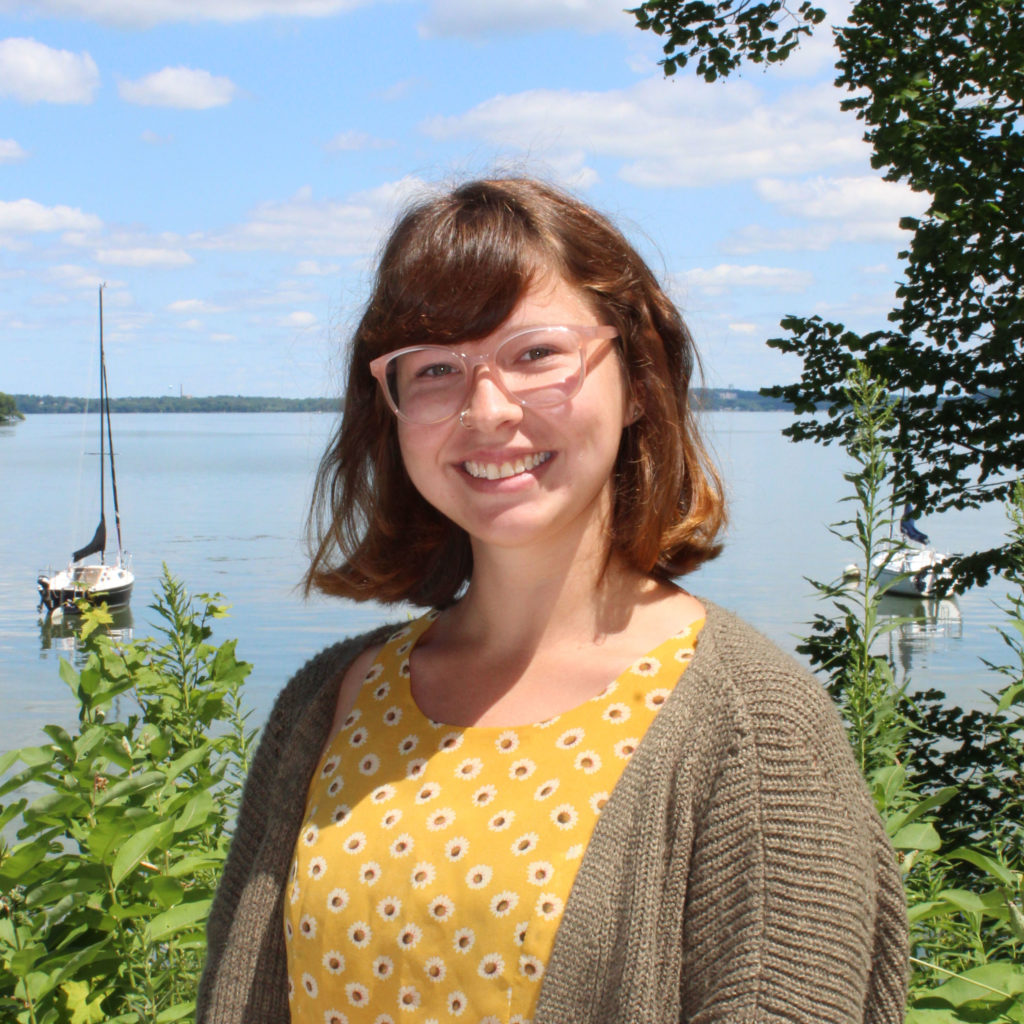 Video Producer
What I do at Sea Grant
As the videographer and digital storyteller, Bonnie uses her video and animation skills to showcase the stories of Wisconsin Sea Grant.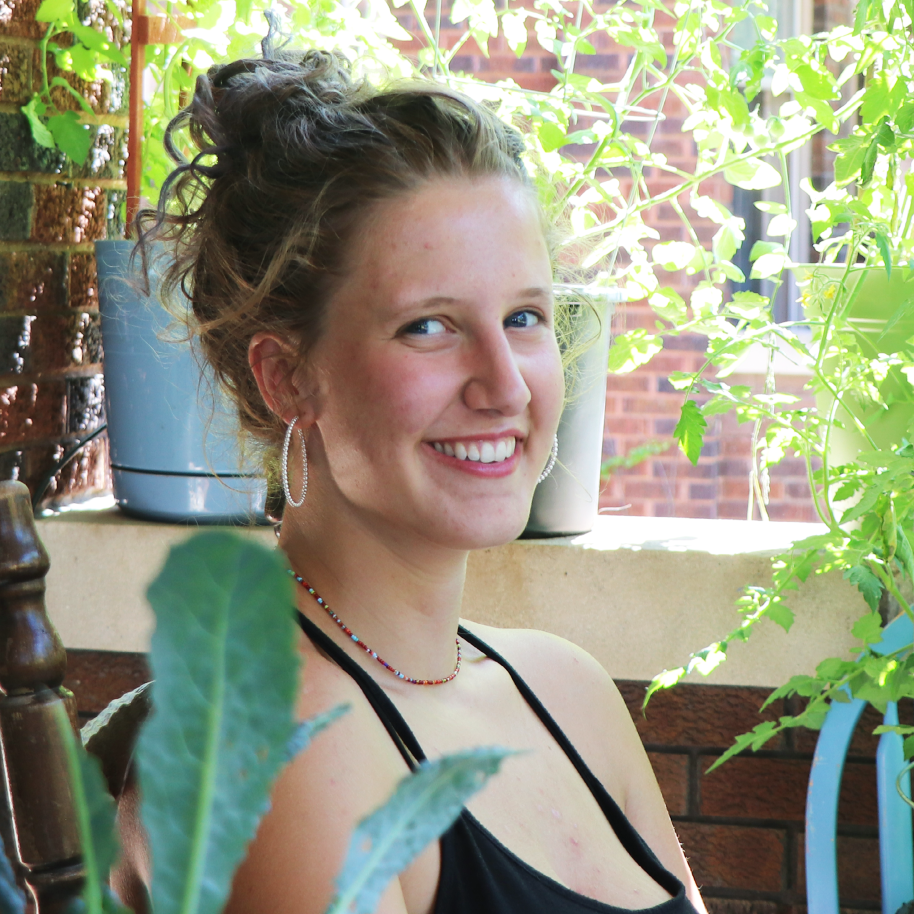 Sydney Widell | Host
Student podcast producer
What I do at Sea Grant
Sydney brings her background in geography and journalism to Wisconsin Sea Grant, where she is the co-producer and co-host of Introduced.