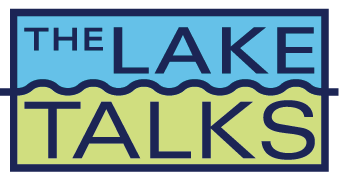 Topics include aquatic invasive species, eating local fish and Green Bay's ecosystem
Wisconsin Sea Grant's "Lake Talks" series of free, public events will return this fall—in cyberspace. Four virtual events in the series will take place on Thursdays at 7 p.m. between Sept. 10 and Nov. 12.
The series was launched earlier in 2020 with an in-person event in Green Bay in early March. However, remaining spring events were canceled due to public health concerns surrounding the coronavirus. Now, because of ongoing health concerns and university policy, the series will move to a virtual format this fall. Wisconsin Sea Grant is headquartered at the University of Wisconsin-Madison.
The Lake Talks cover topics of special interest to residents in communities along or near the Lake Michigan shoreline—though anyone is welcome to attend.
Fall speakers and topics are:
Sept. 10: Molly Bodde of Kenosha, Wisconsin Sea Grant aquatic invasive species outreach specialist for southeast Wisconsin, will present "But It's So Pretty: Combating Purple Loosestrife with Look-a-likes." (To connect at 7 p.m. on Sept. 10: click this link and use the passcode "purple")
Sept. 24: Chris Litzau of Racine, Great Lakes Community Conservation Corps director.
Oct. 22: University of Wisconsin-Green Bay graduate students Cadie Olson and Brandon Falish will speak about "Green Bay: A Saga of Life, Destruction and Restoration."
Nov. 12: Titus Seilheimer of Manitowoc, Wisconsin Sea Grant fisheries specialist, will offer "How to Eat Wisconsin Fish." Seilheimer will talk about his favorite fish, the benefits of eating Wisconsin fish—both wild-caught and farmed—and how you can incorporate local fish into upcoming holiday celebrations.
Zoom will be used as the online event platform. Each event will last one hour and include time for Q&A after the presentation.
While web links and other technical details for the sessions are still being finalized, those interested can get more information when it is announced by following Wisconsin Sea Grant on social media (at the handle @UWiscSeaGrant on both Facebook and Twitter), or by going to the Wisconsin Sea Grant website at seagrant.wisc.edu (search for "Lake Talks").
Questions about the series may be directed to Wisconsin Sea Grant science communicator Jennifer Smith at smith@aqua.wisc.edu.