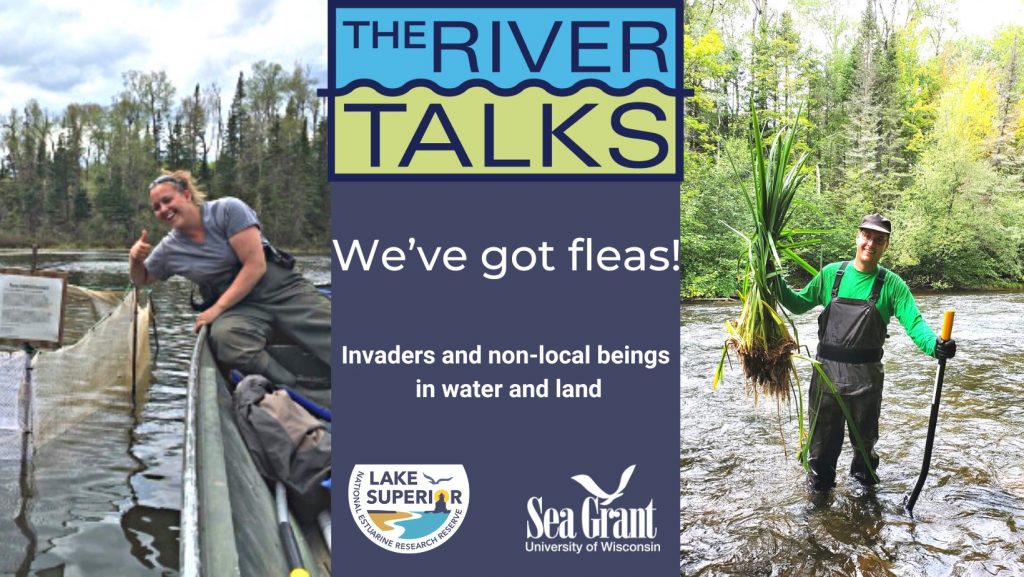 The River Talks will be held at 7 p.m. Wednesday, Feb. 8 with "We've Got Fleas! Invaders and Nonlocal Beings on Water and Land," a Zoom-only presentation given by Kelsey Taylor with Fond du Lac Natural Resource Management Division and Zach Stewart with Douglas County. Taylor will share information about invasive species, or nonlocal beings, present in our region and how they impact the environment. Stewart will discuss the biology, lifecycle and ecological impacts of the invasive spiny waterflea and share information about how to get involved with the "Stop Spiny" prevention program.
In a change from past events, pre-registration is required. Access it via this link.
Other River Talks will be held March 8, April 12 and May 10, 2023. The March talk will be held in conjunction with the St. Louis River Summit. For more information, visit the River Talks page: go.wisc.edu/4uz720.
The River Talks are sponsored by the Lake Superior National Estuarine Research Reserve and the Wisconsin Sea Grant Program.