By Toben Lafrancois, Northland College and Marie Zhuikov, Wisconsin Sea Grant
Wisconsin Sea Grant supports aquatic educational projects as well as research projects. One of them involves underwater photography. These stunning images of the Point to La Pointe swim race in Lake Superior were taken by the Zaaga'igan Ma'iinganag (Ojibwe for "Lakewolves") photography club. High school explorers from the Bayfield Peninsula use cameras to document the nature and cultures of Lake Superior's coastal waters, focusing on Ojibwe practices and local events.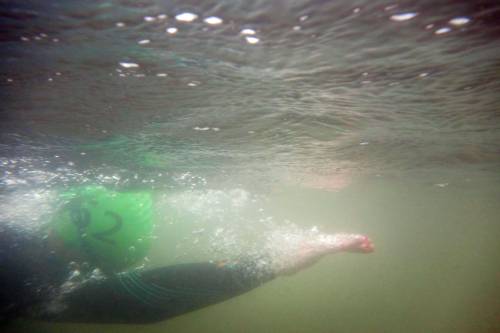 Their images and stories highlight the unique views of the peninsula's next generation. The swim race, sponsored by the Bayfield Community Recreational Center, began in 2006 as a community event for 24 people. It has grown into a thriving race that sells out annually with 500 swimmers who cross over two miles of open water between Bayfield and Madeline Island in August.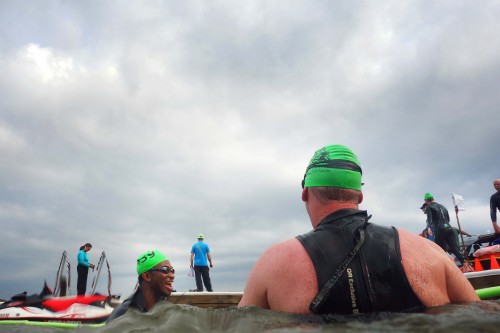 This is the second year the Lakewolves have collaborated with race organizers to bring a unique "swimmer's eye" view of the race, which only participants usually get to see.
These photos are by youth leader Vennessa Gordon and program director Toben Lafrancois.