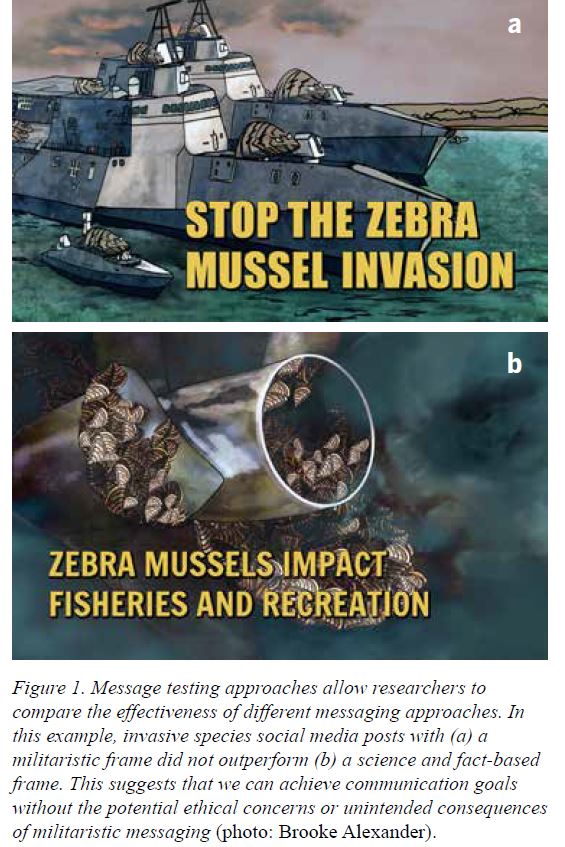 Natural resource management issues often boil down to people management issues. When it comes to lake management, people can be hard to predict. They may say one thing but do another. They may think they're good environmental stewards even though some of their behaviors suggest otherwise. But to make meaningful progress in aquatic invasive species management issues, human behavior must be taken into account.
Intersections between natural and social science is the theme of a recent article written by Wisconsin Sea Grant's Aquatic Invasive Species Outreach Specialist Tim Campbell and University of Wisconsin-Madison Associate Professor and Division of Extension Environmental Communication Specialist Bret Shaw. "Natural and Social Science Work Better Together for Managing AIS" appeared in the spring 2023 issue of "Lakeline," published by the North American Lake Management Society.
The article outlines effective social science methods, including understanding target audiences, crafting better messages and addressing barriers to behavior change.