Anne M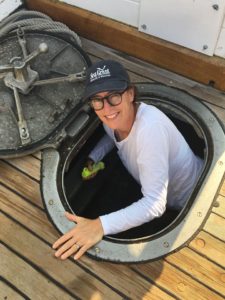 oser, senior special librarian for the Wisconsin Water Library, will kick-off the Door County Reads 2019 events as keynote speaker. The celebration is 12 p.m., Feb. 3, at Birch Creek Music Performing Center, 3821 County Road. E., Egg Harbor, Wisconsin. Music and food will accompany her free talk.
Two books that focus on water are the selections for the community read. The Death and Life of the Great Lakes by Dan Egan describes various environmental threats to the Great Lakes and ways to restore and preserve them. Wintering by Peter Geye is an epic love story where water plays an integral role. Free copies of the books are available at all Door County Library branches while supplies last.
Door County Reads events will be held throughout Feb. 2-16.  Book discussions, gallery exhibits, writing workshops and play re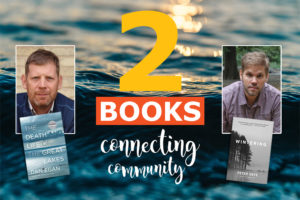 adings are scheduled throughout the two weeks, and many feature Sea Grant speakers and projects.  
Moser will give a talk about plastics in the Great Lakes at 2 p.m., Feb. 7, at the Ephraim Library, 9996 Water Street.
An underwater photography program for young people struggling with mental health issues funded by Sea Grant is the topic for talk by Northwest Passage staff members at 1 p.m., Feb. 11, at The Ridges Sanctuary, 8166 Highway 57 in Baileys Harbor. A gallery of photos by the students will show at the sanctuary from Feb. 4-15.
Julia Noordyk, Wisconsin Sea Grant water quality and coastal communities outreach specialist, will give a talk about what makes the Great Lakes so great at 11 a.m., Feb. 13, at the Fish Creek Library, 4097 Highway 42.