Wisconsin Sea Grant's outreach specialists are used to traversing the state, sharing information of relevance directly with impacted communities. In this year marked by a global pandemic, however, it hasn't been so easy—yet staff are finding ways to get the job done.
In mid-March, Coastal Engineering Outreach Specialist Adam Bechle had planned, along with a variety of partners, to deliver three nights of back-to-back information on high Great Lakes water levels in three Lake Michigan coastal communities: Manitowoc, Somers and Mequon. Yet, due to the rapidly evolving COVID-19 situation, those in-person sessions were replaced by a single online one on March 18.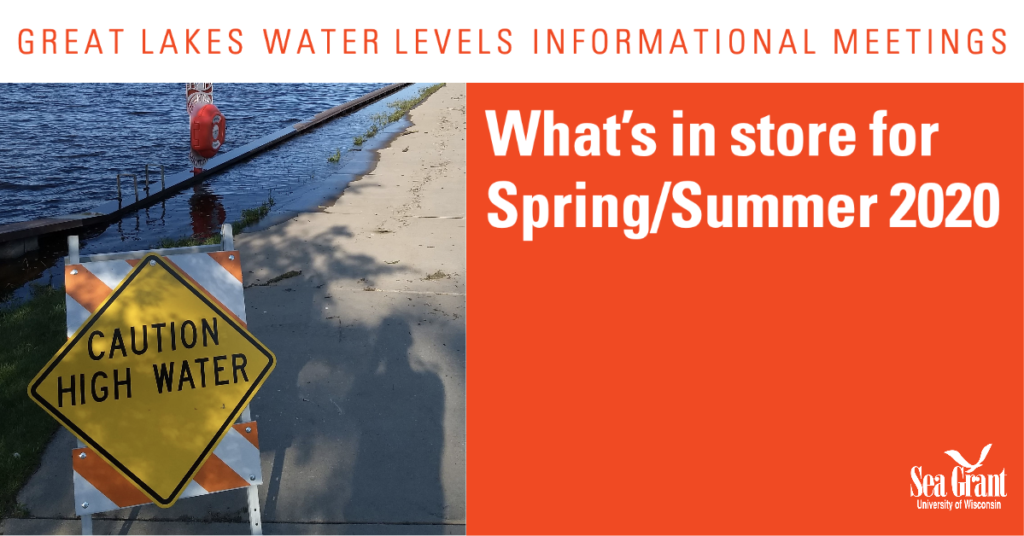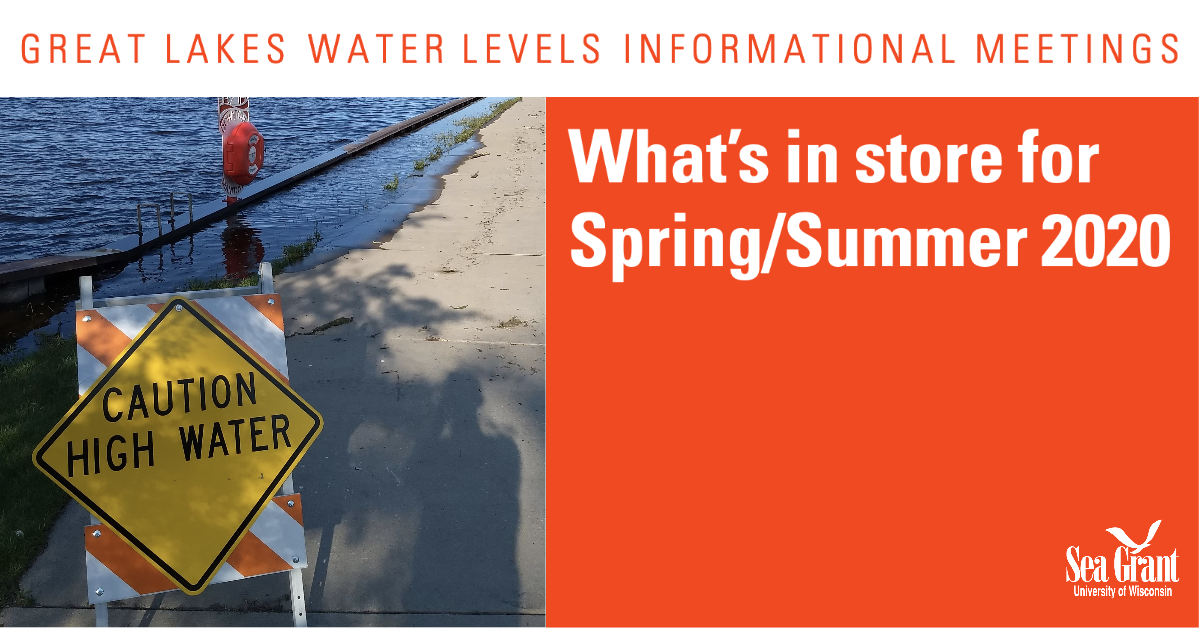 The Zoom session featured Bechle along with speakers from the U.S. Army Corps of Engineers—Detroit District, National Weather Service Forecast Office in Milwaukee/Sullivan and the Wisconsin Department of Natural Resources. The Wisconsin Coastal Management Program and local governments also played a role in putting the session together. About 112 participants watched it live.
The archived, two-hour webinar may be viewed on Wisconsin Sea Grant's YouTube channel. "People in our Lake Michigan coastal communities have been hungry for information about what's in store for water levels and what options they may have for dealing with some of the negative impacts," said Bechle. "If people missed the live webinar, they can still get this information online, where they can hear directly from a variety of experts all in one place."
Topics covered include forecasts for water levels through the summer, emergency management activities being undertaken by the Army Corps of Engineers, the local impacts of recent storms, how coastal processes in the water affect what's happening on land, and the permitting process for constructing erosion control structures.
Listen and watch on YouTube.
Further questions may be directed to Bechle at bechle@aqua.wisc.edu.