Quick, what do these things have in common: water level fluctuations, Canada goose populations and wild rice growth on the St. Louis River? Answer: they are all connected. Discover how they are linked during the first presentations of the season for the River Talks series.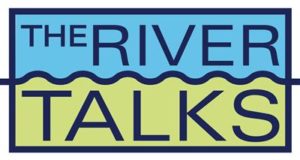 Two speakers will offer virtual talks at 7 p.m. Wednesday, Oct. 14, via Zoom. Brandon Krumwiede, Great Lakes geospatial coordinator with NOAA's Office for Coastal Management, will present, "Water Level Change Impacts in the St. Louis River Estuary." Over the past several years, water level changes from near-record lows to near-record highs have altered the shorelines along Lake Superior and the estuary. Krumwiede's presentation will provide an overview of the interplay between water levels and physical changes seen along the shorelines.
Hannah Burgstaler, freshwater fellow at the Lake Superior National Estuarine Research Reserve, will present, "St. Louis River Estuary Water Level and Canada Geese Population Effect on Manoomin Survival Rate." Burgstaler monitored four bays using trail cameras, looking for the presence of geese and water levels that exceed a threshold for healthy wild rice growth.
Here is the Zoom link and info:
https://uwmadison.zoom.us/j/94136537051?pwd=OVk4QWpBODdIWUJaWkduQnYzREw0QT09
Meeting ID: 941 3653 7051
Passcode: 638298
Each talk will last one hour and include time for Q&A. The talks will be recorded and posted afterward on the Reserve's Facebook page. A summary will also be posted on Wisconsin Sea Grant's blog.
Other River Talks will be held Nov. 11, 2020, and Jan. 13, Feb. 10, March 3, April 14 and May 12, 2021. The March talk will be held in conjunction with the St. Louis River Summit and the date may change. For more information, visit the River Talks page: go.wisc.edu/4uz720.
River Talks are sponsored by The Lake Superior National Estuarine Research Reserve and the Wisconsin Sea Grant Program.