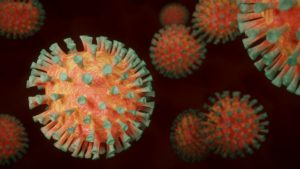 Due to the effects of Covid-19, these are unprecedented times for all of society, including water science and outreach at Wisconsin Sea Grant. While our staff continues to adapt to this changing situation, we remain committed to the mission of promoting the sustainable use of Great Lakes resources through research, education and outreach.
Our program is one of the University of Wisconsin System's and is housed on the flagship campus in Madison. On March 15, 2020, the University of Wisconsin-Madison chancellor called for telecommuting among staff and programs with that capability. That employee policy also affects our field offices in Milwaukee, Superior, Green Bay and Manitowoc, though local campus policies may additionally affect their office operations. Staff remains available through email and the phone. And, as the pandemic wanes and more policies change we anticipate adjusting our operations but no firm plans have been put into place as of July 1, 2021. 
Our social media accounts, Facebook and Twitter, are also a good means to stay current with our activities, particularly outreach events that may now be moving from face-to-face to virtual formats as we cancel larger gatherings and meetings in accordance with public health guidelines for social distancing.
In terms of grant submission and management, we work with the UW-Madison Office of Research and Sponsored Programs, and similar offices on other campuses. We will continue that work to ensure continuity during this uncertain time.
The Wisconsin Water Library has temporarily closed. Check the library website or our social media channels for updates. And please continue to reach out for assistance with reference questions or resource discovery. The senior special librarian, Anne Moser, is available. She has also assembled some useful STEM educational resources for distance learning. 
We have a robust website offering publications on the Great Lakes and other water topics. Many resources are downloadable. Under normal circumstances, other items would be available in hard-copy form and at your request that we mail the materials. However, our office is temporarily closed. 
Our YouTube channel has many informative and engaging videos. Plus, we have been recently adding archived and captioned webinars of public meetings and presentations on coastal topics hosted by our extension staff. 
We are offering electronic versions of  our quarterly newsletter, the Aquatic Sciences Chronicle. Many of our readers continue to work remotely and we have chosen to not expend resources to produce and mail hard copies of the publication to empty offices. You can also sign up to get an emailed version or go here to read our latest edition.
Please contact us if you have questions or concerns, and please stay healthy. Here is a reminder of the reliable sources for Covid-19 information and guidance:
American Public Health Association