Those eligible for the inaugural Wisconsin Sea Grant 2021 Great Lakes Champion Award are a group, program, organization, business or individual demonstrating exceptional commitment to and work on behalf of the Great Lakes. This award will be conferred every two years. In 2021, it will be presented during a virtual award ceremony on Monday, Feb. 22.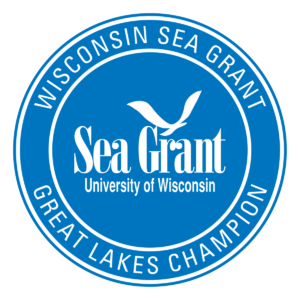 Groups, programs, organizations, businesses and individuals are encouraged to self-nominate. Sea Grant also encourages nominations on behalf of those individuals or entities by another individual.
Nominations are due at midnight (CT) Jan. 16, 2021. Criteria to address:
A demonstrated commitment to the Great Lakes through some or all of these factors: dedicated actions, facilitated education or enacted policies that have resulted in the conservation and sustainable use of lakes Michigan and Superior, and the rest of the basin, if applicable.
Long-term consistent care and concern for the Great Lakes in keeping with the Wisconsin Sea Grant mission—promoting the sustainable use of the Great Lakes through research, education and outreach. The nomination could also address actions in support of the program's vision statement—thriving coastal communities.
Leadership in some or all of the following areas: cultivating freshwater partnerships; fostering collaborative action on behalf of Great Lakes issues; enhancing environmental justice, diversity and inclusion in the basin; or service built upon trust and transparency.
A contribution to accomplishments in some or all of Sea Grant's focus areas: healthy coastal ecosystems, sustainable fisheries and aquaculture, resilient communities and economies and/or environmental literacy and workforce development.
To submit a nomination, use the online portal:
Complete information—name of nominee; URL if the nominee is a group, program, organization or business; nominee's email address and phone; and name of nominator (if it is not a self-nomination), email address and phone.
Upload a CV if the nominee is an individual.
Upload up to three letters of support for the nominee.
Upload a statement of nomination not to exceed 500 words. Consider addressing the four nomination criteria listed above.
Questions or comments? Contact Moira Harrington moira@aqua.wisc.edu